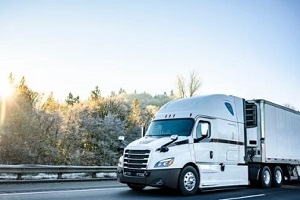 Trucking is one of the mainstays of the American economy. Without it, stores would not be stocked with products, and manufacturing would grind to a halt. Different types of trucking fuel different business niches, and among these, reefer trucks are less commonly considered. Usually operating within the food and pharmaceutical industries, reefer trucks face unique risks that are not present for other types of truckers.
Here is what you should know about reefer breakdown insurance coverage, including what it is, what it might not cover and whether it is required for you to operate a reefer trucking business.
What Is Reefer Breakdown Coverage?
The term "reefer" is short for "refrigerator," which is the type of trailer that is hauled in the reefer industry. These trucks transport cargo that requires refrigeration; therefore, the trailers come equipped with cooling mechanisms to modulate temperature. Because of the addition of electrical and temperature components to keep cargo at the right level of frozen or chilled, reefer trucks face unique risks when it comes to transport.
Reefer breakdown coverage serves to mitigate these risks. If a reefer truck's cooling system fails during transit, the contents of the trailer could spoil or become unusable. Not only can this cost the trucking company money in lost cargo value, but it may also harm their reputation, as customers will not be receiving the items that they ordered. The refrigeration unit of a reefer truck is sensitive, and may fail due to issues ranging from maintenance problems to a no-fault collision with another vehicle.
Reefer breakdown insurance can compensate a trucking company for the value of the lost cargo. Some policies may also offer some flexibility, such as covering the cost associated with renting another reefer to finish transporting the goods before they spoil. However, this will be dependent on policy, making it important to read the fine print carefully.
What Reefer Breakdown Policies Don't Cover
Reefer breakdown insurance policies are meant to cover the most prominent issues that reefer trucks face. However, some risks are not within the scope of the standard insurance policy. Just because a reefer's cargo spoils or becomes unusable does not mean that the insurance policy will cover the loss. For example, if the driver is negligent in operating the reefer and the cargo spoils as a result, the driver is typically considered to be at fault and is not eligible to make a claim.
Similarly, insurance will not usually cover some circumstances outside of the driver's control, such as acts of God. If a driver is stuck in traffic because of a pileup that blocks the entire roadway and the cargo is threatened as a result, reefer breakdown insurance does not normally pay for such events. However, other supplemental policies designed for truckers may provide additional coverage to bridge the gaps in reefer protections.
Depending on the details of the policy, a reefer breakdown insurance policy may not cover the cost to repair or replace the reefer trailer itself. These typically last around 40,000 hours, or eight years on average. Truckers can work with experienced insurers to add riders tailored to their needs.
Is Reefer Insurance Mandatory?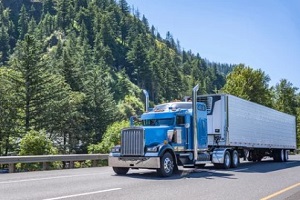 Some types of trucking insurance are mandatory before a business is permitted to operate, but reefer insurance is not one of them. All truckers are required to carry some level of primary liability insurance, which protects the public from the damage that their large trucks can cause.
The minimum coverage levels required will depend on what is being hauled and how heavy the truck is. Additionally, many states require some level of general liability protection, as well as coverage for uninsured or underinsured motorists. However, these regulations vary by state, and interstate truckers that cross state lines will need coverage that applies to all states in which they operate.
Even though reefer insurance is not mandatory, it is considered almost non-negotiable for reputable reefer trucking companies. The risks associated with carrying time- and temperature-sensitive cargo are too high to operate without insurance coverage. By working with experts who focus specifically on trucking insurance, most companies are able to craft a tailored policy that addresses their specific needs.
Protect Your Truck With Reefer Insurance From The Industry Pros
If you operate a reefer trucking business or are considering doing so, one of the largest challenges is contending with the possibility of damaged cargo due to reefer failure.
The experts at Burton & Company work closely with truckers to create insurance coverage that addresses their specific needs and keeps their businesses safe. Contact Burton & Company to discuss your reefer breakdown coverage options or to bundle reefer insurance with other types of protection to lower your premium.