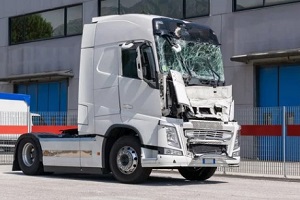 Trucking insurance protects companies from a variety of damages, from harm to truckers and other drivers to complications with cargo or the truck itself. While many types of coverage are useful from the perspective of an owner who wants to avoid a significant financial burden should an accident occur, other types are mandatory.
The Federal Motor Carrier Safety Administration (FMCSA) is very strict about how truckers are insured because these heavy pieces of machinery are capable of causing significant physical damage to things around them—and they are up to three times as likely to be stolen as smaller, non-trucking vehicles.
Understanding the Criteria for Minimum Coverage
The types of insurance coverage that are legally required in order to operate a trucking company will depend on some of the specific details of the trucks and company practices. When looking at the minimum required coverage, companies should consider the following factors:
Do they carry hazardous materials?
Do they carry irreplaceable goods?
Do they carry people?
If any of these are true, insurance minimums will be higher than for general truckers that do not work in these areas. Still, regardless of what industry you focus on, you will be required to carry the following types of trucking insurance.
Liability Insurance Requirements
Liability insurance, which is sometimes called public liability insurance, is an FMCSA requirement in order to operate your trucking business. Vehicles weighing over 10,000 pounds must carry a minimum of $750,000 in coverage as a policy limit. While this may afford additional flexibility to trucks under the 10,000 pound weight limit, the majority of truckers will need this minimum $750,000.
However, as mentioned previously, trucks carrying hazardous materials should expect to operate with a much higher policy limit, since the potential damage they could do is significantly higher and more costly. Specifically, trucks carrying toxic materials (such as radioactive substances or anything that would be poisonous if inhaled), gases, or anything explosive must opt for a minimum $5 million policy for their liability insurance.
Mandatory Cargo Insurance
Like liability insurance, cargo insurance is also required by the FMCSA in specific circumstances. However, it is highly recommended that truckers carry a cargo insurance policy even if they are not mandated to due to the nature of their business.
On the federal level, any goods transported across state lines qualify for the requisite cargo insurance. In addition to this, individual states may also have their own regulations about whether cargo insurance is required. Thus, truckers must be careful to abide by the rules of each state that they pass through. A reputable insurer can help you to understand whether you need cargo insurance and, if so, how much coverage would be right for you.
Other Insurance to Keep in Mind
While state and federal government bodies will be paying attention to cargo and liability insurance from a compliance standpoint, a trucker's total insurance coverage should not stop there. Many types of damage can occur during the course of business that are not covered by liability and cargo policies. To safeguard against these potential losses, consider: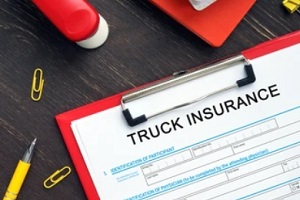 Reefer truck insurance – If your business relies on a refrigerated truck, this type of coverage will shield you from loss in the event of a mechanical failure or accident that causes the refrigerated cargo to spoil or be unusable.
Non-trucking liability insurance – Even the busiest truckers will have times when they are not actively working. If your truck is being serviced or is traveling without a trailer, certain types of non-trucking liability insurance can ensure that you are protected. This is especially helpful for truckers that spend a significant amount of time traveling between loads.
Physical damage insurance – Because trucks are stolen three times as often as passenger vehicles, keeping an insurance policy on hand to compensate you in the event of theft is valuable. This type of coverage also protects against damage caused by fire, vandalism, and more so that your truck remains in good condition.
These are just a few of the many additional policies that may be right for your company. An insurance expert can help you understand all of the options and choose a blend that suits the way that your company does business.
The Professional Trucking Insurers Can Help You Create the Perfect Coverage
Are you looking for help with staying in compliance with federal and state trucking insurance regulations? Do you need help creating the right mix of policies for your business? Burton & Company would be happy to sit down with you and evaluate your current risks and gaps in coverage. Reach out to learn more or to schedule an appointment to get started.