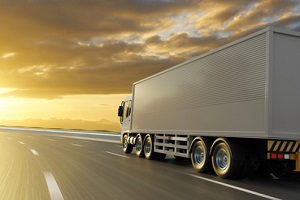 Part of succeeding as a trucking business is protecting all of your investments—in the trucks, products, and even relationships that you have established with the people who rely on you for transit. You should consider more than one type of insurance policy in case of an unexpected issue so that interruptions to your service are minimal.
However, deciding on the right trucking insurance can seem overwhelming with so many options to choose from. The best place to start is to learn more about the most common policies trucking companies carry and what they do.
Do I Need Insurance At All?
Insurance is an expense, and the more policies, coverages, and riders that you add, the higher the cost becomes. This leads some trucking businesses to wonder if they need insurance at all? The simple answer is "yes, you do."Insurance is a vital part of protecting your business and can leverage much more financial security and protection than you can on your own. Additionally, depending on exactly what your business does, your company may be required by state law to hold at least some type of insurance coverage for general liability or collisions with your truck(s).
Physical Damage Coverage In An Insurance Policy
Your truck itself is a big part of your initial investment in your business, and this is even more true if you have more than one vehicle. Repairs can quickly become expensive, and so most companies choose to hold a physical damage insurance policy to help cover the cost of repairs when the vehicle is involved in theft, fire, a collision, or is vandalized.
Cargo Insurance For Freight
While your truck is the backbone of your business, the cargo that it carries is the beating heart that brings in the money. Your clients are relying on you to get their items safely from point A to point B, and damage to that load could result in massive financial losses. Cargo insurance protects your freight from damage or destruction as a result of being struck, ruined in a collision, or damaged by fire.
Rental and Downtime Coverage
If you decide to maintain an insurance policy that covers repairs for your truck(s), that is all well and good, but what do you do while the vehicle is being repaired? Rental and/or downtime coverage can help you to secure a rental truck to keep things moving while your original vehicle is being repaired, as long as the repair is covered by your insurance.
Non Trucking Insurance For Truckers
Why would a trucker need non-trucking insurance? The terminology can be misleading; non trucking insurance coverage refers to any time when you are using your truck for non-business purposes. If you need to drive to the store or to a load pick-up location outside of work and your truck is damaged, non trucking insurance has you covered.
General Liability Policies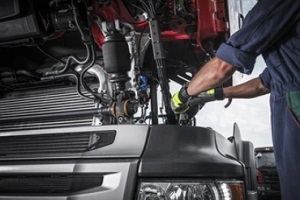 General liability is always a smart policy to maintain. It covers you in case you cause property damage, injuries, or other issues that require financial compensation during the course of your business-related tasks. These particular types of damages can be especially expensive to pay for if you pay out of pocket.
Coverage For Mechanical Issues
Naturally, your truck(s) will need some work from time to time. Mechanical issues will arise, and this type of policy has you covered for necessary services such as towing in the event that your vehicle is out of service during the course of your work. Exactly what is covered will depend on the type of policy you select.
Trust A Reputable Insurer To Provide Comprehensive, Customized Coverage
Operating a trucking business can be a complex and challenging decision, but insurance coverage does not have to be one of them. Trust the experts to help you create the perfect combination of policies and riders so that you are protected in the way that best suits your needs.
The experts at Burton & Company will discuss your options and craft coverage that is adapted to your needs so that you can achieve your business goals with confidence. Reach out to learn more about our trucking insurance services.