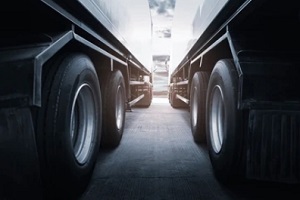 The multifaceted trucking industry relies on a wide variety of components and people to function properly. Naturally, any trucking company will face its own set of challenges in its efforts to conduct business effectively and efficiently. The coronavirus has presented unique challenges to many businesses these past few years, including trucking companies.
And as expected, many contenders for top challenger return year after year. The good news is that a comprehensive strategy and robust relationships with other businesses such as trustworthy insurance agencies can assist your trucking company with overcoming these challenges and more on your road to success.
Shortages In Drivers and Compensation
Year after year, the consistent number one challenge faced by the trucking industry is employee retention and compensation. Trucking companies simply do not have enough drivers, or their drivers are not widely available enough to cover all of the gaps in their schedule. A multitude of potential remedies for this challenge have been proposed with increased compensation high among them.
However, some parties are pushing for changes to federal legislation in order to tackle the issue; two U.S. senators have reintroduced and backed the DRIVE Safe Act (Developing Responsible Individuals for a Vibrant Economy Act), which would amend federal regulations for who can drive and where. If passed, any CDL holder under the age of 21 would be allowed to transport goods across state borders, thus alleviating some of the pressure and lack of employees that trucking companies are currently facing.
CSA Compliance and Regulations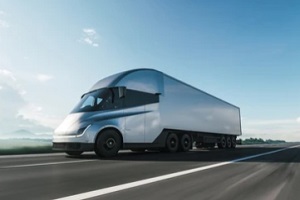 Another common concern among players in the trucking industry is the scope of regulatory Compliance, Safety and Accountability (CSA), and its goal is to hold drivers and trucking carriers responsible for their behavior on the job. The FMCSA (Federal Motor Carrier Safety Administration) oversees the program, and maintaining ideal standing in this realm is a top goal (and challenge) for trucking companies.
Compliance includes vigilance in terms of vehicular maintenance—even simple things like immediately replacing an out brake light—as well as holding drivers accountable for safe vehicle practices like proper lane changes, turn signaling, and more. Companies that transport hazardous materials also have additional compliance requirements, and failure to properly abide by these rules can result in violations that mark the company's profile and can lead to consequences such as receiving significant fines.
Cost and Availability Of Insurance
Trucking companies already have a lot to consider, and how to afford the correct type of insurance policies is one of the greatest stressors for many businesses. Most trucking companies are not willing or able to settle for just general liability insurance policy and would also benefit from policies or riders such as motor truck cargo insurance to protect against loss due to damage to a load, and bobtail insurance for instances when a truck is not carrying a load, for example.
Part of the issue is that each insurance policy costs money, leading to high premiums once all policies are due. Additionally, trucking companies often have difficulty ascertaining exactly which insurance types are right for them, which ones would be best off integrated into a different option, and which policies are simply unnecessary for their particular business. The lack of customized care can leave truckers feeling exposed and vulnerable.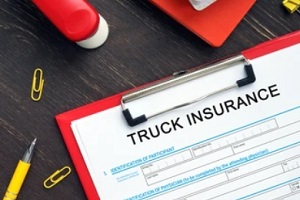 The good news is that you do not need to commit to an insurance policy before seeking an expert opinion from a reputable insurance agency that can assist to pick the right coverage for your business. In general, trucking insurance is a must because it protects the company when an individual or property is harmed in an accident involving a company vehicle.
Moreover, physical damage policies can also be helpful to cover against damage to the truck itself. Additionally, keep in mind that each state will have its own unique requirements regarding the minimum coverage required to secure your license to operate a trucking business.
Trust The Experts To Help You Cover Your Trucking Insurance Needs
Whether you are facing challenges with insurance coverage, options, and the right policies for your trucking company, or you already know your areas of vulnerability and are ready to pursue comprehensive coverage, do not hesitate to seek assistance from the insurance experts.
The professionals at Burton & Company will help you achieve your business goals and customize an insurance package for your trucking business that keeps your company running smoothly. The industry is facing more challenges than ever before, but insurance does not need to be one of them. Reach out to learn more or to schedule an appointment.