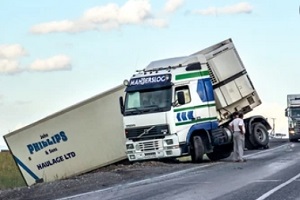 It is critical that you obtain semi-truck insurance as the owner of a trucking company or as the driver of a truck to safeguard your vehicle and your business. Hauling freight for hours across state lines involves many hazards, and your insurance can help your company survive in the event of large expenditures associated with accidents and potential lawsuits.
It makes no difference whether your cargo is valuable or not. You'll want to put up a safety net to catch yourself if you fall. It's foolish to conceal the truth that trucker insurance isn't inexpensive. If you run a small business, the cost premiums will be noticeable in your ledgers. However, if you are involved in an accident that results in injuries or property damage, the cost will be well worth it.
How Do Insurance Companies Set Premiums?
The insurance premium is the amount you pay to be covered in the event of an accident or other unforeseen occurrence. Your policy will cover the expense of medical costs and damage to the other person's vehicle, at the very least.
Setting aside a budget to pay your premiums on time should be a top priority. If you do not make timely payments, your insurance company may cancel your policy, which you do not want to happen. The amount of premium you pay is determined by several factors. This is why you should obtain at least three quotes from several commercial truck insurance companies to compare costs and ensure that you do not overspend.
Those who have a high risk of filing claims will, of course, pay a considerably higher premium. There are other elements at work here, including the following:
Truck Drivers' Age And Experience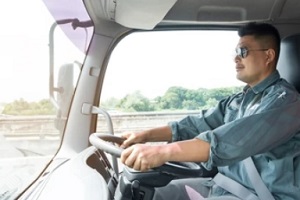 Younger drivers, typically under 25, offer a greater risk than senior drivers with extensive truck driving experience. Older drivers are experienced in avoiding mishaps when dealing with various types of trucks and weather circumstances.
Similarly, drivers who are too elderly, particularly those over the age of 60, are regarded as a significant risk. Some insurance companies are more lenient in this regard, as long as the motorist has a clean medical record. If you don't have a choice but to utilize a younger driver, you can compromise by allowing him to drive solely during the day or hiring a more experienced driver.
Accident History Of The Driver
Drivers with a history of accidents do not appear suitable on paper for obvious reasons. Insurance companies provide cheaper premiums to drivers who have a clean driving record, with fewer accidents and penalties.
Previous Coverage History
The insurance company will check to see if you previously had a policy and if it was terminated. They'll look into the reasons behind the cancellation. If they discover that you haven't been paying your premiums on time or that you have underwriting difficulties, they will charge you a higher premium — if they grant you a policy at all.
Years Of Service
When dealing with new trucking companies, insurance companies are more cautious since they are well aware of the growing difficulties that come with them. A trucking company that has been in operation for a more extended period of time is regarded as lower risk than a new company, similar to driver age.
Locations For Driving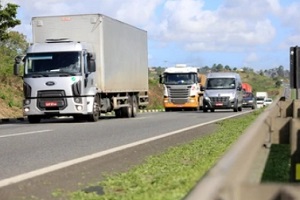 If your trucks travel along routes that are considered unsafe, you will be charged a higher premium. It could be due to poor road conditions, brittle infrastructure, high human density, or extreme weather.
Driver's Employment History
When it comes to experience, insurance firms prefer drivers who have worked for various companies. The more familiar a driver is with a certain piece of equipment or route, the less likely he is to be involved in an accident.
Cargo Classification
In terms of premium prices, factors such as the type of cargo and its worth will play a significant role. If the truck transports particularly expensive merchandise on a regular basis, the premiums will be higher. This is also true for potentially hazardous commodities.
Features Of Safety
Insurance companies prefer trucks with safety measures. They also look to see if the organization has any safety policies in place and if the drivers receive regular training.
The Truck's Weight
Because larger and heavier vehicles are more challenging to operate, they are more prone to accidents, which can result in vehicle damage and driver injury. Heavier trucks are more likely to carry hazardous cargo, which, as previously said, results in a significantly higher premium.
State By State Regulations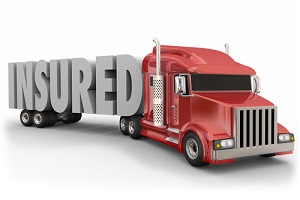 Each state has its own set of rules regarding the cost of your truck's insurance. Mileage is another factor here; the more a truck travels every day, the higher the rates.
There are a few things you can do to save money on your insurance premiums. To qualify for savings, you must have a clean driving record or years of experience behind the wheel if you are the driver. In the eyes of the provider, using older and used trucks is more inexpensive because they are less expensive to fix than newer trucks.
Choose The Best Commercial Trucking Insurance Option
Allow Burton & Company to assist you in obtaining the best commercial truck insurance package possible. We understand how difficult it is to maintain your vehicle functioning throughout the year. As a result, we offer a versatile semi-truck insurance quote that meets the needs of the majority of vehicle operators. Burton & Company has a variety of insurance that covers all types and sizes of trucks.
Over the years, we've had the opportunity to work with many clients who all have different trucks. Still, all want the same thing: to be covered for any damages or injuries that may occur as a consequence of semi-truck accidents. Contact us today to learn about your business vehicle insurance options.