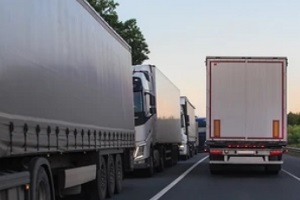 Every business has unique requirements, which necessitates unique insurance coverage. Commercial truck insurance is a specialized coverage that handles risks for trucking companies, enterprises with vehicles, or independent truck drivers. This insurance will help safeguard you, your business, and your trucks, regardless of how many trucks you have on the road.
If you own a truck or lease one from a motor carrier, you'll want to obtain the best truck insurance possible, and educating yourself with the proper information is the first step. We'll review truck insurance, such as who needs it, where to get it, and how much it will cost.
What Is Commercial Truck Insurance And How Does It Work?
Commercial truck insurance is designed to address the needs of trucking companies. Primary liability is the foundation of the trucking policies, which are then built upon with other supplemental coverages. Primary liability truck insurance is frequently required as part of a commercial driver's license; it covers people and property from harm caused by your truck.
You'll require primary liability insurance if you're a driver. If you own and operate a trucking firm, you'll want to make sure your trucking insurance covers general liability as well. Do you require insurance in order to drive? Your primary liability is your objective. Are you looking for a way to get your vehicles on the road? You'll need general liability insurance.
In the event of a collision, a primary insurance policy will only cover damage to another vehicle or to a person. At the very minimum, the general public is safeguarded. General liability, on the other hand, provides additional coverage in the event of a lawsuit or libel/slander/false advertising claims brought against your company.
Most insurance professionals would advise you to purchase a general liability commercial transportation policy. A minimum of $750,000 in insurance coverage is required for all trucks. Furthermore, the Federal Motor Carrier Safety Administration (FMCSA) may require some trucking companies (such as those transporting automobiles) to produce proof of adequate general liability coverage.
In the United States, the average price of a commercial truck accident is $59,000, and one out of every three small firms will fail due to uninsured expenditures associated with an accident or lawsuit. Protecting your business with the appropriate insurance is a must for your company.
Commercial Truck Versus Commercial Auto Insurance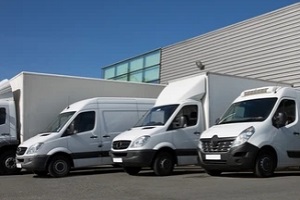 Trucking is not the same as driving a work van around town. Long hours are often spent hauling merchandise or supplies across state lines. The FMCSA, which regulates trucking, requires truck owners to carry certain insurance minimums before they can even get on the road. To be certified by the FMCSA, drivers must show that they have at least primary truck insurance. Additionally, the trucks' lease agreements may require proof of general liability truck insurance.
Why won't commercial auto coverage be sufficient? Trucking, after all, has different day-to-day risks than automobiles and vans, and for-hire drivers require truck insurance rather than commercial auto insurance. Otherwise, a commercial vehicle policy would leave truck drivers severely underinsured (or not able to legally get behind the wheel at all).
What Is Covered By Commercial Truck Insurance?
With commercial truck insurance, you will be protected in the following scenarios with a general liability commercial truck policy:
Bodily Injury: If someone is injured as a result of your truck, this coverage pays for medical bills as well as the costs of any prospective lawsuits. This includes anyone who slips and falls on your property.
Damaged Property/Commodities: If your truck causes damage to someone's property, this will cover the costs of repairing and replacing it. Also, if you deliver goods to the wrong address, general liability insurance will cover the costs and damages.
Driver Accidents at Delivery Locations: This category encompasses a wide range of circumstances, but if your driver damages property at another location, your general liability policy will cover the costs.
Slander, Libel, and False Advertising Claims: If you do any kind of marketing or represent your brand over the road, general liability coverage will assist you if you are sued for libel, slander, or false advertising.
What Doesn't Commercial Truck Insurance Cover?
Insurance packages for commercial trucks do not cover everything. Additional endorsements may be needed to handle the following scenarios: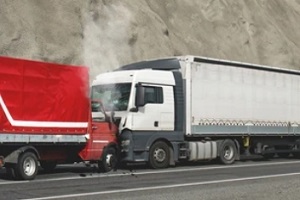 Certain Vehicles: Commercial truck insurance does not cover cement trucks, limousines, hearses, buses, passenger vans, and ice cream trucks (as these are all examples of commercial vehicles).
Injuries to Drivers: The most basic insurance coverage is designed to protect others (paying for damages, medical bills, and protection in a lawsuit). If you want to cover your employees' injuries, you'll need a workers' compensation insurance policy.
Damage to Your Trucks: General liability insurance only covers damage to another's property, not your own. Physical damage coverage is required if you wish to cover your own trucks. While it is not required by law, it is prudent to insure your own property.
Lost Product From Broken Refrigeration: If a refrigerated vehicle (reefer) or a cooling component fails, you'll need specialized insurance to cover the cost of replacements.
Cargo Loss: The federal government may mandate you to carry at least $5,000 in cargo coverage, but truck drivers frequently transport cargo worth significantly more, so you may want to consider additional coverage.
Loss of Income Following an Accident: If your vehicle is involved in a crash and it takes time to get your business up and running again, your insurance will not cover the lost income. To address those gaps, you should check into business income insurance or business interruption insurance.
Contact The Commercial Trucking Insurance Pros
Protecting your trucking company or yourself as a for-hire trucker requires proper insurance. Adding insurance to your budget, whether you need primary truck insurance or general liability, doesn't have to be an extravagant expense.
It could help your business withstand the financial impact of an accident or disaster. If your company needs proper commercial trucking insurance, the team at Burton & Company can help. Contact us today for all the solutions to any questions or concerns you may have about commercial trucking insurance and to protect your company and your drivers.