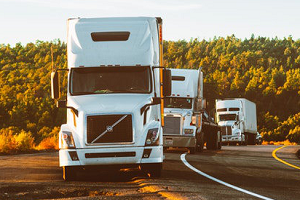 Truckers have a lot of responsibility, from getting their cargo safely to its destination on time to driving in hazardous conditions with some of the largest on-road vehicles in commercial use. However, even the best drivers encounter less than ideal situations or even accidents that result in property damage or harm to themselves or others.
In these situations, insurance coverage helps to pay for any repairs necessary. However, it is critical that the policies you carry cover you. To make sure that you are properly protected, take some time to consider whether non trucking liability insurance is right for you.
What Does Non Trucking Liability Insurance Cover?
Non trucking liability insurance may not immediately come to mind for truckers because it does not have anything to do with their work—in fact, the very purpose of non trucking insurance is coverage when you are not working. Non trucking liability insurance protects you when you are operating your rig for personal use, such as if you are running errands or if you need to temporarily move your truck when asked by an authority. One solution, of course, is simply not to operate your business truck during your off hours, but this is not as simple as it may seem. Thus, non trucking liability insurance has you covered when you need your truck for non-work purposes.
What Is Not Included In A Policy?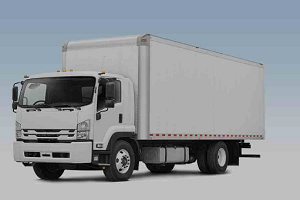 While you may think that some of the work you do qualifies as non trucking, your insurance policy terms may differ. Non trucking policies do not include incidents on the way to a repair shop, driving to a rest location after you have maxed out your hours (even though you are technically not permitted to be "working" anymore), or even moving between two work locations. You should carefully read your policy before agreeing to it so that you know what is covered and what is excluded from liability coverages.
It is important to note that non trucking liability insurance and bobtail insurance are not the same. You may contend that since you are driving without a load, you are not trucking; however, non trucking liability insurance will cover you regardless of whether you are currently driving with a load attached. Bobtail insurance only covers the specific instances in which you are operating your truck without a load—most commonly immediately after delivery. You may need both coverages depending on the type of work that you do.
Is There A Limit To How Much Can Be Paid Out From A Policy?
If you need to make a claim with your non trucking liability insurance, your policy will pay for qualifying circumstances. However, you may not actually receive enough compensation to cover the full cost depending on the terms of your policy. There is a limit to how much a policy will pay, and that exact amount will be determined when you receive a quote. It may be calculated based on a certain policy period, or the policy may have a maximum that it will pay for a single claim. Do your research before agreeing to a policy so that you know what to expect and whether you have sufficient coverage.
Is Non Trucking Liability Insurance Expensive?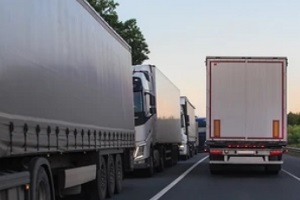 Any type of insurance is going to be an added expense to your budget, but it is almost always cheaper than paying for the damage or other bills associated with an accident or other form of liability. Many of the factors that influence the cost of a policy are within your control, such as your credit score and driving record.
Favorable marks here will decrease the overall cost of insurance, as will variables such as how often you use your truck for personal use. Overall, non trucking liability insurance is one of the least expensive types since it offers more restrictive coverage than other options such as general liability insurance.
Trust The Experts To Help You Secure The Ideal Insurance Coverage
Choosing the right insurance for your trucking needs can leave you with a lot of options to choose from—many of which seem confusingly similar to each other. The good news is that the experts can help you craft an ideal policy and riders that cover all of the situations that are most important to you. Reach out to the professionals at Burton & Company to learn more or to schedule an appointment to get started on the right insurance coverage for you.