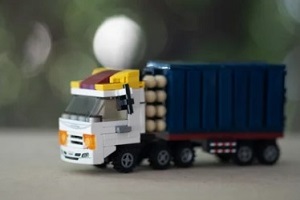 Selecting the right type of insurance coverage for your trucking business can be a challenge. With so many to choose from, it may feel overwhelming to walk the fine line between paying for coverage you do not need and missing out on vital protection that could save you money. Some of the most common policies are commercial trucking coverage and cargo insurance. But do you need both? What is the difference? Here's what you need to know about commercial insurance vs cargo insurance and what they can do for you.
What Is Commercial Trucking Insurance?
Commercial insurance is a broad type of coverage that shields you from financial liability for some of the most common problems that truckers face regularly in the field. It serves as an umbrella term for a multitude of more specific coverages, such as:
Collision – Protection against damage to vehicles in the event of an accident
Comprehensive – Protection from the cost of repairs for non-collision damage
Commercial Auto Liability – Shields you from financial responsibility for property damage or bodily harm during an accident
Non-Trucking Liability – A defense against damage when the truck is not in the middle of moving its cargo
These are just a few examples of the many types of coverage that commercial trucking insurance offers. What your specific policy will look like depends on your needs, and a reputable insurer can help you put together a comprehensive policy. The cost will factor in what loads you carry, how experienced you are as a driver, and even the type of truck you drive.
What Is Cargo Insurance?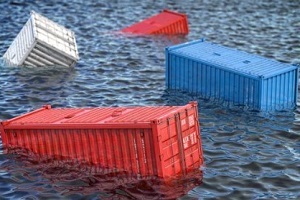 While commercial trucking insurance covers a wide variety of potential pitfalls, it does not always include specific types of cargo coverage. This is what cargo insurance is for. As the name suggests, this type of policy is specifically geared toward safeguarding the cargo that you transport.
As with commercial trucking insurance, there is no single policy that covers everything. Instead, you will need to carefully review the types of protection that you need and work with an insurer to pull everything together. Cargo insurance can offer protection for:
FPA – Sometimes called a named peril policy, an FPA or free of particular average policy, is a very specific list of protections that usually includes collision, safeguards against overturning, burning, being stranded, and some specific acts of God. However, it does not include certain types of coverage like protections against vandalism or theft.
Shipment by Shipment – The carrier that is shipping the materials may provide this type of insurance to shield against common problems but it does not include acts of God and other potential pitfalls.
All Risk – The most comprehensive type of policy, all risks will protect you from almost anything barring specifically listed exclusions in your policy. Any loss of cargo or damage suffered by that cargo is usually covered, whether that damage was caused intentionally or not. Acts of God are often covered under an all-risk policy as well.
Do You Need Both Types Of Coverage?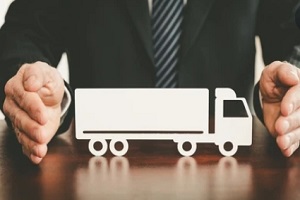 Whether or not you would benefit from both cargo insurance and commercial trucking insurance will depend on your specific situation. However, in general, it is wise to carry at least some variation of both types of coverage. If your commercial trucking policy is robust enough, it may include some protection for your cargo as well.
However, many truckers choose to purchase a commercial trucking policy and cargo insurance separately so that they can make both types of coverage as robust and comprehensive as possible. You can work with a professional insurer specializing in trucking insurance to craft the right blend for your needs and risks.
Other Important Insurance Considerations
Commercial trucking and cargo insurance are not the only types of protection that you may need as a trucker. Ask your insurer about other types of coverage, such as bobtail insurance, that can keep you protected even when you are off the job or not hauling cargo. A personalized set of insurance protections will safeguard your investment in your business better than a standardized one-size-fits-all approach.
Trust The Experts To Help You Craft The Perfect Policy
Whether you are looking for trucking insurance for the first time or you would like to revisit your policy coverage and make changes, be sure to work with an expert. The professionals at Burton & Company will help you select the most effective combination of trucking insurance to safeguard your business from financial liability. Reach out to schedule an appointment to get started or ask questions.