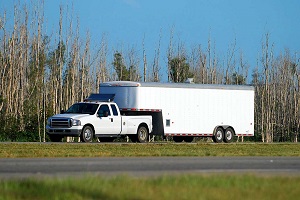 Truckers can choose to take on a variety of jobs, and everything from the type of freight being hauled to the distance traveled will impact what risks they face on the road. For hot shot truckers, a robust combination of insurance coverages is a vital part of staying safe from liability while on the road.
If you are considering accepting hot shot contracts, you may wonder if you need specific insurance for it or if the investment is worth it. Here's what you need to know about choosing insurance for your trucking business:
What Does Hot Shot Trucking Insurance Mean?
Hot shot trucking insurance specifically refers to a bundle of insurance protections that covers truckers who complete "hot shot" or "expedited" contracts. Hot shot truckers are those whose tasks have very little lead time and must be completed quickly. Because hot shot truckers are often tasked with receiving cargo, loading, delivering, and unloading all on the same day, they must be ready to work quickly—and drive efficiently.
Hot shot truckers are constantly on the move, and that can leave them vulnerable to damage to their truck, cargo, or other property. From trying to be quick when unloading to being forced to drive during the busiest times of day, these truckers can find themselves in accidents or with damage to their cargo or vehicle. Hot shot trucking insurance is a group of coverage types that shields against these issues.
The Most Common Requirements For Hot Shot Truckers
Most types of insurance come with some form of requirements to qualify for a policy, but hot shot truckers must abide by certain rules set by their state and the Federal Motor Carrier Safety Administration. The people you work with to carry cargo may have their unique requirements as well.
Keep in mind that your specific requirements may vary. However, in general, you should expect to need at least liability coverage—often a minimum of $750,000 and ranging up to multiple millions. This policy will cover things like property damage or injuries sustained during an accident.
Because the cargo is the main aspect of a hot shot contract, it is important to protect it as well. Good coverage will include at least $5,000 in insurance for the cargo, as well as coverage for damage to the trailer. Crossing state lines will necessitate other protections; talk to an insurance agent familiar with hot shot trucking for help.
The Most Important Types Of Coverage
Hot shot coverage is not a single insurance policy. Rather, it is a conglomeration of multiple types of coverage that are particularly important to hot shot truckers. The most important features are:
1. Cargo protection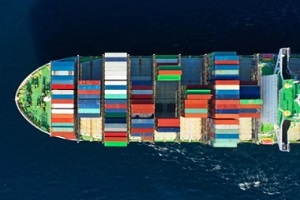 Whether cargo is damaged on the way or even lost entirely, you do not want to be responsible for the cost to recoup those losses. Cargo insurance will shield you from these financial pitfalls if something should happen to your cargo. Some policies even include earned freight coverage, which shields you from loss if you fail to complete the delivery due to a problem like an accident.
2. Property damage
Hot shot trucks are typically large and heavy, which means that they can cause a lot of damage. If you destroy property during an accident or collision, this coverage will help you pay for replacements.
3. Bodily injury
Because hot shot trucks are powerful vehicles, being in an accident with one can be dangerous. Bodily injury insurance ensures that if you cause injury to a person in an accident with another vehicle, your policy will pay for their medical bills.
4. Truck damage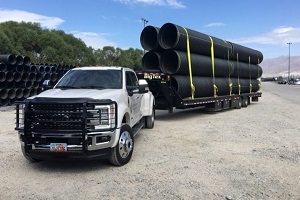 Your truck is your livelihood, and having it stolen, vandalized, or damaged can be catastrophic for your bottom line. Insurance coverage can shield you from these losses—and some policies will even cover lost income during downtime for repairs.
How Your Cost Is Calculated
Your cost of hot shot trucking insurance will vary depending on the type of work you do and how much coverage is included. The more coverage, the higher the premium, but also the better the protection. Your credit score and history as a driver will also be deciding factors when it comes to the overall cost you can expect.
Get The Ideal Insurance Policy From A Reputable Trucking Insurer
Hot shot trucking is a lucrative part of the transit business, but it requires careful thought about insurance coverage. The experts at Burton & Company can create a personalized hot shot trucking insurance policy that suits your specific needs. Reach out to learn more or to schedule an appointment.