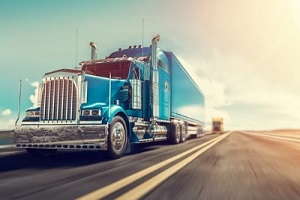 It is no secret that commercial vehicles play a big role in daily traffic. It is hard to drive for more than a few miles without seeing some sort of truck or semi-hard at work. Statistics show that commercial truck drivers tend to be more skillful at operating a vehicle than the average person thanks to the certifications they have to obtain, even if they are not immune from mistakes and accidents.
As you prepare to secure an insurance policy for your trucking company or amend your existing insurance coverage, keep in mind these three common types of claims. All trucking insurance policies should offer at least some coverage in these areas for maximum protection.
#1 Most Common Claim: Vehicle Issues
While trucking insurance claims can come in dozens of forms, the most common are issues with the truck itself. On average, 29% of claims filed are for problems with the brake system in the truck, and in claims related to vehicular malfunction, brakes are the number one culprit. Naturally, if the brakes in a large commercial truck stop working, insurance may need to cover more than damage to the vehicle itself; semis in particular can cause significant damage if they stop operating as intended.
Of course, more can go wrong under the umbrella of "vehicle issues" than just the brakes. Timing belt problems, leaks in a variety of systems, and more can all cause accidents or significant damage to a truck. Check what types of damage your insurance covers.
#2 Most Common Claim: Environmental Hazards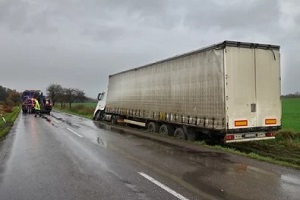 Trucking insurance companies also see frequent claims as a result of the environment in which the truck was being operated. These are usually described as "roadway problems" such as debris on the road. Trees are a common culprit, and trucks may also sustain damage from other debris left on the road following another collision. However, roadway issues expand into municipal negligence too, such as merging lanes that are too short, blind curves, or areas of the road without proper signage. About 20% of claims encompass this category.
In addition to physical issues with the roads themselves, environmental hazards also include weather problems. Nearly 14% of trucking insurance claims cite the weather as the cause of damage. Trucks can be struck by lightning, collide with other vehicles in icy weather, or hydroplane on a flooded road.
#3 Most Common Claim: Driver Mistakes
Many claims submitted to insurance companies are a result of driver error. Even the best drivers cannot be perfect all the time, and something as simple as a quick glance to look at the radio can result in an accident. Additionally, the incidence of driver error claims directly resulting from the use of mobile devices has increased significantly. Claims for driver mistakes may pay out for damage to the truck as well as to any affected property, or for medical bills in the event of an accident with one or more other drivers.
Reducing The Prevalence Of Insurance Claims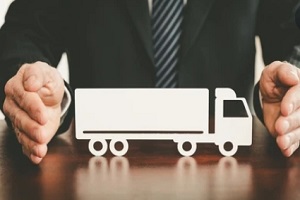 It is in a trucking company's best interest to cut down on the number of claims filed. Not only is the process time-consuming, but claims can cause insurance premiums to go up. Some elements that commonly result in claims are outside of a trucker's control—such as the highway conditions or the sudden failure of a vehicle part—and so companies are focusing on the areas that they can control.
Chief among these is driver accountability. Since driver mistakes are a frequent cause of accidents, trucking companies are investing in more training and crafting policies that dictate a driver's behavior while on the job. Some are even opting to install monitors to keep an eye on what drivers are doing on the road.
No matter which option you select to reduce the number of claims your company files, remember that a multifaceted approach will keep you the most protected. A skilled insurance agent can also help you craft a customized policy that covers you in the areas that you need it most.
Trust The Experts To Help You Secure The Best Coverage For Your Trucking Company
Trucking insurance is one of the most critical elements of the business, but it does not have to be complicated. Sit down with the experts at Burton & Company to learn more about the wide variety of insurance policies available, which ones are right for your business, and how you can create a customized plan that has you covered. Reach out to schedule an appointment to get started or to ask any questions that you have.