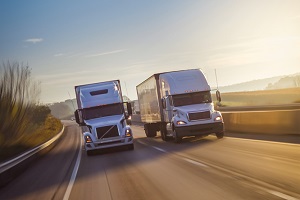 In the trucking industry, semi trucks are vital pieces of equipment. Capable of carrying particularly large loads, these vehicles are a massive investment and also a critical tool for generating profits. However, after all of the expenses of purchasing and maintaining a semi, some people are hesitant to spend more on one or more insurance policies. Understanding what types of insurance are available for semis can help you make the right decision about which coverage to pursue and whether you need more than one type of protection.
Do I Need Semi Truck Insurance?
Semi truck insurance comes with a cost, and it is often not cheap—there is no getting around that fact. However, operating a trucking business that relies on one or more semis means that you are opening yourself up to significant risk without insurance coverage. These vehicles are very large and exceptionally heavy, meaning they can cause a lot of damage in a short amount of time if they are involved in a collision or accidentally end up running into a property.
Additionally, your semi truck was probably one of the largest investments you made for your company, and purchasing insurance ensures that such an investment is protected well into the future. For these reasons, you should consider at least a general liability policy—though other types of coverage may be equally important.
What Goes Into The Premium Amount?
The premium is the amount you pay to maintain coverage for your semi truck. You should get quotes from more than one provider, but in general, certain factors impact your overall premium amount no matter who services your policy. Your (or your business's) credit score is of particular importance, but so is your driving record, the size of the overall area in which you do business, how old and in what condition your vehicle is in, and even where you store your semi during off-hours. Some of these factors can be controlled or changed before you seek coverage; others cannot.
Coverage Against Physical Damage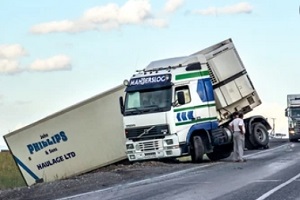 One of the most important types of coverage for any semi truck insurance policy is physical damage insurance. If you own your truck outright, you are not required to carry this type of coverage, but it will protect you against damage to your vehicle—not only accidents, but also fire, theft, and vandalism, among other incidents. If you are still paying off your vehicle, your lender will likely require you to carry at least some physical damage coverage to help keep their investment secure.
Motor Truck Cargo Protection
No matter what it is that you are transporting in your semi truck, your cargo is precious—not only to you, but also to the people counting on you to deliver it safely and on time. Cargo coverage protects your load from costly expenses such as damage to the cargo itself, theft, and more. Each insurance policy will offer slightly different coverage, so carefully read your policy and ask for amendments if necessary so that you have the type of protection that you need.
Primary Liability Insurance Coverage
As a semi truck operator, you will likely be required to purchase liability insurance due to the significant damage that your large vehicle can cause. It does not matter whether you own and operate the truck yourself or are only leasing it; primary liability insurance is a legal requirement. It does not protect your truck in the same way that a physical damage policy does, but if you damage property or other vehicles or cause injury to others, your liability insurance kicks in.
The Addition Of Bobtail Insurance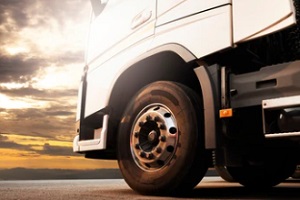 You may or may not need bobtail insurance depending on how you operate your truck. If you regularly need to drive without your trailer, bobtail insurance covers you during these times. If you must sometimes operate your semi without its trailer attached, you may even be required to purchase bobtail insurance; it depends on whether critical services like a mechanic are located on your premises or if you need to travel to reach them.
Trust The Experts To Help You Craft A Semi Truck Insurance Policy
Choosing the right type of insurance for your semi truck and ensuring that your policies cover everything you need can feel like an impossible task, but you do not need to navigate the entire process alone. The experts at Burton & Company will help you secure the ideal insurance coverage for your trucking business. Reach out to schedule an appointment to get started.