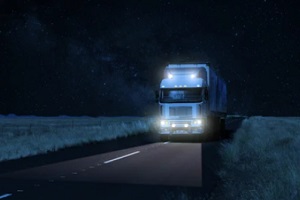 Commercial trucking companies are working with thousands—or even hundreds of thousands—of dollars in assets. From the cargo they are transporting to the expensive vehicles they drive and even the drivers themselves, multiple elements of their work should be protected by insurance every step of the way. Professional commercial trucking insurance providers offer a wide variety of policies, and it can be difficult to choose which ones are right for your business. The best way to make this choice is to learn exactly what each type of policy covers. Not all commercial truckers will require each kind of policy but it is likely that they will need more than one type of coverage.
Is Commercial Trucking Insurance A Requirement?
Trucking insurance is not cheap but it is a necessary part of doing business. Semitrucks can cause significant damage to both people and property, and so most states require that any commercial trucks carry a minimum policy in general liability to cover accidents. This is helpful because it not only shields your trucking company from the financial fallout of an accident but also protects your investment in your vehicle(s), which likely constitute the largest purchase you have made in the business. However, general liability coverage on its own is not sufficient to protect a commercial trucking entity from all possible losses. Consider other supplemental policies or riders as well.
Primary Liability Insurance Coverage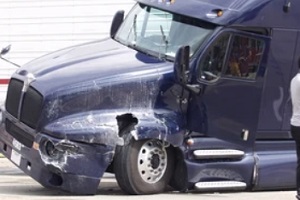 Primary liability is the first type of insurance coverage that commercial truckers should examine. It offers generalized protection against the damage that a semitruck may cause in the event of an accident. If a truck totals another car, runs into a yard, and more, the property owner (or their insurance) may request that the trucking company pay for the damages. This is also true if the trucker causes an accident in which a person is injured and incurs medical bills.
None of these expenses are cheap, and the purpose of a primary liability policy is to cover these costs. However, note that primary liability insurance is directed toward other people. It will not cover damage to your truck and you will need a separate policy for that.
Policies For Physical Damage
Speaking of damage to the truck itself, there is a policy for that. Physical damage insurance helps to pay for damage to the truck. This type of coverage is often a requirement for those still paying off their vehicle since the lender wants to keep their investment protected. Those who have fully paid off their truck are no longer required to purchase a physical damage insurance policy but it is still wise to have one. If your truck ever succumbs to vandalism, fires, or damage in an accident, you will not need to pay out of pocket for repairs.
Bobtail Insurance: A Maybe
Not all truckers need bobtail insurance; it all depends on how you use your truck(s). The purpose of bobtail insurance is to protect trucks when they are not hauling a trailer. Thus, if you often use your commercial truck by itself without a trailer attached, you would benefit from bobtail insurance (and may even be required to have it). If you have useful resources like a mechanic on site, bobtail insurance may not be necessary since you have no need to drive outside of hauling a load.
Motor Truck Cargo Insurance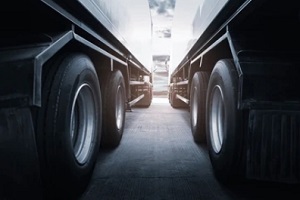 The purpose of commercial trucking is to get cargo from point A to point B, which means that if the truck is involved in an accident, the cargo is just as much at risk as the vehicle. Cargo lost during transport can cost a lot of money to replace because the company that entrusted their cargo to you may require you to pay them back for the loss. Motor truck cargo insurance covers what you haul.
Direct damage to the cargo is just one of many possible types of coverage. You can also seek protection from theft and more. However, cargo comes in different types, and you should work closely with a skilled insurance agent to ensure that the policy you choose is tailored to your specific needs. You do not want to be transporting hazardous materials only to discover, upon having an accident, that hazmat protection is not included in your motor truck cargo insurance.
Trust The Experts To Help You Craft Your Commercial Trucking Insurance Policy
Understanding which types of insurance are best for your commercial trucking company can be a complex task. The good news is that you can rely on the experience of professional insurance experts at Burton & Company to customize a blend of trucking insurance policies that cover all of your needs. Reach out to schedule an appointment to get started.