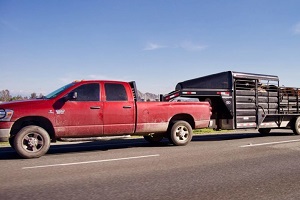 In the realm of commercial trucking, drivers are often tasked with a variety of jobs that range in scope and deadline. From the careful transport of hazardous materials to delivering expedited cargo as fast as possible, truckers should be ready for anything. If your trucking company focuses specifically on getting items to their destination with very little lead time, then a hot shot trucking insurance policy may be right for you. Here's what you need to know about how this group of coverages works and whether your trucking company could benefit.
What Does Hot Shot Trucking Insurance Mean?
"Hot shot trucking," as you may already know, is a term referring to expedited cargo orders. In other words, truckers are expected to get the product to its destination very quickly, often with little or no lead time. In exchange for this often stressful and fast-paced type of work, truckers tend to be compensated more, receiving higher than average rates and premium pay per mile. Because these types of jobs leave little room for error, carrying robust insurance policies is a must for hot shot truckers.
Hot shot trucking insurance is not a single policy; instead, it is a packaged set of policies that suit the specific needs of expedited truckers. You may see the terms hot shot trucking insurance and expediter's insurance used interchangeably.
Types Of Coverage Included
1. Bodily injury coverage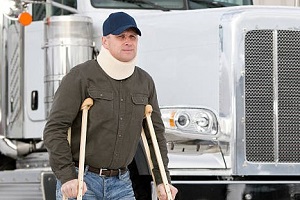 One of the most important types of protection that a hot shot trucking insurance policy should offer is bodily injury coverage. Because hot shot truckers are trying to complete their assigned task in a time-sensitive manner, they do not drive 15 mph under the speed limit at all times. They will be keeping up with the flow of traffic, which may result in more serious accidents if they are involved in a collision with another vehicle.
If someone is injured during this collision, bodily injury coverage will help to pay for the medical bills that arise as a result of that injury. While a hot shot trucker should never break the law by driving dangerously, they should still be prepared for a potential vehicle accident—especially because hot shot trucking may require them to drive at less ideal times of day, such as during rush hour.
2. Property damage protection
The trucks that haul hot shot freight tend to be rather large, and they can do a lot of damage to physical property in an accident. Property damage protection safeguards a trucking company against financial liability for property damage that a truck causes, such as running into the side of a dock during unloading. Other examples include tearing up a business's yard or running over a mailbox.
3. Comprehensive trucking insurance
Of course, many of the risks of hot shot trucking can be mitigated by a skilled driver who is paying attention and being careful. Still, there are some things that even the best hot shot truckers cannot predict or prevent, and that's where comprehensive insurance coverage comes in. If the truck or trailer is damaged as a result of issues like fire, vandalism, or theft, comprehensive trucking insurance can cover those losses.
4. Collision coverage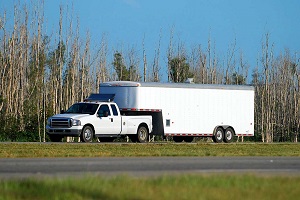 Of course, robust hot shot trucking insurance policies will cover the other party if you get into a vehicle accident. However, do not neglect to purchase a separate collision policy for yourself. Collision coverage protects against loss if your vehicle rolls over or strikes either another vehicle or an object.
These are some of the most vital elements of a hot shot trucking insurance policy. Other common additions are for towing and storage, loading and unloading, earned freight, downtime, and medical payments. However, your business will have unique needs and pain points, so be sure to speak with a professional to get all of the coverage that you need. Determining the right coverage for you comes down to how often you engage in hot shot trucking. It also depends on how far you are willing to travel, what type of cargo you haul, and more.
Trust The Experts To Help You Create A Comprehensive Set Of Coverages
Choosing the right hot shot trucking insurance to cover your vehicle and freight on the road does not have to be complicated. You can work with an expert to go over your unique needs and build a set of coverages that are tailored to your specific risk factors. The pros at Burton & Company can help you create the perfect hot shot trucking insurance policy for your needs. Reach out today to schedule an appointment to get started.