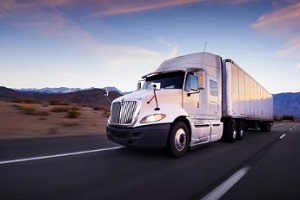 Trucking is a broad field that involves the transportation of everything from baby products to hazardous materials. Securing an insurance policy that properly covers everything that a trucker does is a vital part of the process, but picking out that policy can feel overwhelming. If you are struggling with where to start, the easiest place to begin is with general liability insurance. While this type of policy may not cover all of the incidents you might encounter, it offers broad spectrum coverage for the most common challenges truckers face every day.
Is Trucking General Liability Insurance Required?
In general, general liability insurance is highly recommended regardless of the size or scope of a trucking business. Depending on how that business is organized, it may even be required. When a trucking company registers with the state, it may be required to provide proof of general liability coverage in order to acquire permission to operate on highways. You will be informed if you need to provide this proof, so check your paperwork or speak with an expert. At a minimum, most states require some level of personal injury protection for those who are injured by commercial vehicles.
The Most Common Types Of Coverage
General liability insurance covers a wide range of scenarios, but it is critical to note that it does not usually cover damage to your truck. Instead, it focuses on offering security against the damage that can be caused by your vehicle: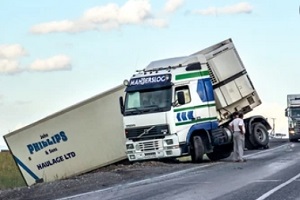 Protection against bodily injury: If you are in an accident and an individual is injured, your insurance will pay for their medical bills.
Medical payment coverage: In the event that the driver of a commercial truck is injured during an accident, standard bodily injury protection will not cover their bills. However, medical payment coverage specifically protects the commercial truck driver.
Damage to premises: When a commercial truck is involved in an accident or collision, injuries to other parties are not the only concerns. A large truck can cause significant damage to property, from broken curbs to shattered glass. General liability insurance shields the policyholder from financial liability when the affected party requests compensation for these damages.
Examples Of Frequent Use Cases For General Liability Insurance
Insurance policies covering general liability offer a broad range of protection, but thinking of real-world situations where the coverage can help will put its usefulness in perspective. Consider the following common situations in which a general liability policy can keep truckers protected:
A trucker needs to load or unload a large piece of cargo and must use a forklift or crane.
A driver's cargo is damaged en route to the destination, and the damage is not noticed until after the delivery has been made. If the damaged cargo causes further damage after the driver leaves, a typical auto policy will not cover these costs.
A trucker sells tires or parts to another trucker.
A driver uses physical force to protect themselves in self-defense while performing their job.
The insured is responsible for hiring more drivers for the company and is negligent during the process. This could include improper screening for drugs or failing to perform a background check.
Of course, each company is unique, and you should work with your insurance provider to craft a policy that covers all of your most pressing needs.
Understanding The Terms Of The Policy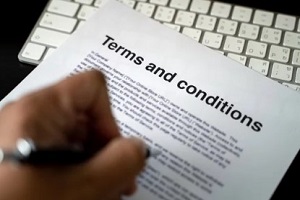 How your policy comes together is determined by numerous factors, some of which you can control and some you cannot. It is critical that you remain aware of the limit of your policy. While the minimum level of protection required often ranges between $500,000 and $750,000, most trucking companies elect to carry at least $1 million in coverage so that they can fully pay any claims.
Your premium is determined by elements such as your driving record, what type of cargo you are transporting, the age of the vehicle, your own age, and more. Your insurance agent can help you to understand how all of these factors impact the final cost of your policy as well as ways that you can reduce the cost.
Trust The Experts To Provide A Customized Policy That Fits Your Needs
If you are considering obtaining a general liability policy or altering your existing insurance, be sure to trust the experts. The professionals at Burton & Company work with you to craft the perfect insurance policy for your needs. Reach out to schedule an appointment to get started or to learn more about the various types of insurance Burton offers to supplement your general liability coverage.