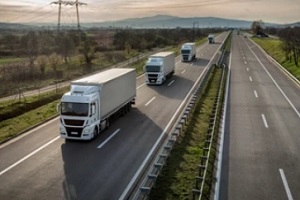 Trucking companies carry precious (and expensive) cargo for miles — which leaves a lot of time for things to go wrong. Most truckers will secure at least some insurance coverage for their rig and its contents, either because it is required as part of their operations contract or because they want to seek greater protection against loss. Choosing the right trucking insurance provider is just one of many critical decisions to make along the way. As you consider which insurance company to trust with your livelihood, be sure to ask the following six questions.
How Much Trucking Insurance Coverage Should I Buy?
Depending on how your trucking business is structured, you likely are required to purchase at least some level of liability insurance. This protects against damage caused by the truck itself. The minimum allowable coverage is usually $750,000, but many truckers will opt to secure a policy with $1 million dollar coverage or more. Trucks can do a lot of damage very quickly due to their size, and a reputable insurer will help each individual to understand the right amount of coverage for both their budget and their risks.
Do You Offer 24-Hour Claims Service?
Truckers work at different times throughout the day, and there is not really a time that is considered "after hours" for many big-rig drivers. Insurance companies, on the other hand, may only operate on the typical 9 to 5. The right insurer for a trucking company offers a 24-7 claims service for truckers who experience accidents or other problems outside of normal business hours.
Do You Offer Discounts Or Other Benefits?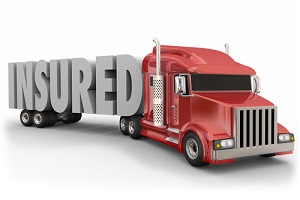 Insurance policies do not have to be expensive, and the right trucking insurance company will do everything it can to bundle as much as possible and offer discounts or benefits where available. For example, many providers offer discounts for a one-shot payment; that is, if you can pay your entire annual premium at once, you can save around 10% compared to paying a monthly amount. If you have safety features in your truck(s) such as airbags and antilock brakes, you may qualify for further discounts on your premium. The same can be said for obtaining certain certifications, and the best insurer will make all of these potential savings clear to you.
How Do You Calculate My Trucking Insurance Premium?
Most truckers are concerned about the amount of their premium because it can account for a large chunk of their operating budget. Any reputable trucking insurance provider will be transparent about what factors go into the premium amount. Most commonly, these are a trucker's driving record, past criminal history, area of operation, where the truck is stored, and what is being transported. However, a large variety of information goes into the premium calculation, and an insurer should be open about discussing each of these elements and whether they are changeable to reduce your premium.
Do You Also Offer Broad Form Coverage?
Many truckers make their living hauling anything that needs to be hauled — whether it be wood, oil, or hazardous materials. Each of these types of cargo presents its own unique risks, and the typical insurance policy may not necessarily cover all cargo that a trucker transports. The best insurance providers will offer broad form coverage, which fills these gaps so that truckers are covered no matter what they are transporting.
How Quickly Can I Make Changes?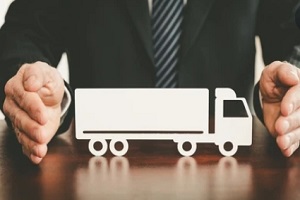 Sometimes, a project may pop up suddenly that is outside a trucker's typical range of services. The insurance policy that they usually carry may not cover this particular task, and it is vital that a trucking insurance company provide quick and comprehensive changes whenever needed to account for these events.
A trucker should be able to reach their agent on the same day and amend coverage immediately so that they spend less time dealing with insurance specifics and more time getting their new cargo to its destination in a timely manner. A trucker who needs certain coverage today but cannot contact their agent or change their policy until next week will struggle to stay competitive in today's market.
Trust A Reputable Insurer With Your Valuable Cargo
Truckers are the backbone of many industries, ensuring that important materials and products get from point A to point B. Insuring their work can be complex due to the variety of cargo that they haul, and picking the right insurance company goes a long way toward making this process as simple as possible. The trucking insurance experts at Burton & Company can help you decide what type of coverage you need so that you can drive confidently. To learn more specifics about trucking insurance, reach out or contact Burton to schedule an appointment.