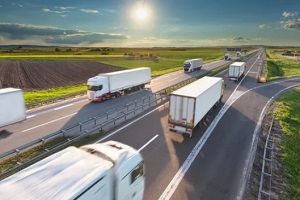 Trucking can be a profitable business, but it does not come without its fair share of risks. In order to protect your business against risks ranging from truck damage to loss of cargo, you need insurance coverage.
Choosing the right type can feel overwhelming because truckers have a wide variety of unique policies to pick from. However, general liability trucking insurance is one policy that truckers are certain to need. Here's what you need to know about how general liability insurance can protect you and your investment in your business.
Is General Liability Trucking Insurance Mandatory?
In the majority of scenarios, a general liability trucking insurance policy is not only a good idea, but it is required by the US Department of Transportation (DOT). While the exact regulations may vary slightly depending on a couple factors, such as how much your truck weighs, it is wise to assume that you should have robust general liability coverage at all times.
The minimum requirements for a general liability policy could range as low as $500,000 in protection if you are trying to secure a cheap premium.
However, in order to ensure that they remain in compliance and to safeguard the investments they have made in their trucking business, most companies select at least a minimum of $750,000 in coverage, with many increasing that protection to $1 million or more.
General liability is one of the most important safeguards trucking companies have, so it is worth investing in a comprehensive policy instead of the bare minimum.
What General Liability Trucking Insurance Covers
General liability insurance is, as its name suggests, a type of coverage that protects against the most general and common forms of liability that a trucker could find themselves responsible for as they do their job. General liability focuses on the public and how truckers engage with the public, so businesses will need separate insurance for the truckers themselves and their trucks.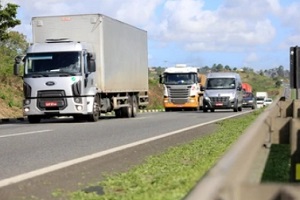 The primary facet that general liability covers is damage to someone's property. If you make a delivery to a site and destroy property with your truck by tearing up the ground or backing the truck into the side of the loading bay, your insurance policy will pay the customer for those damages.
In addition, the policy will cover injuries to the individuals themselves. An injury could occur as the truck is being unloaded, or it could be more nebulous such as a trucking company being held responsible for failing to conduct background checks if one of their truckers physically assaulted a customer.
Moreover, some types of general liability insurance will also cover advertising injury—that is, if your business accidentally infringes on the copyright of another entity by improperly using logos.
Other Types of Insurance That Work Well With General Liability
While general liability is the crux of most insurance policy blends that truckers need, it is not the only useful element. Most truckers will also want:
Cargo insurance– When truckers are carrying a load and it is damaged, cargo insurance can pay for that. This might happen if an accident damages the cargo or even if an act of God prevented it from being delivered before it spoiled.
Physical damage insurance– If something happens to one or more of your trucks, your business could be down for the count until the problem is fixed. Physical damage insurance safeguards your trucks against weather-related events and even accidents with other drivers.
Bobtail insurance– If you often operate your truck without a trailer in between jobs, you are vulnerable during this time without specific insurance coverage. Bobtail insurance protects your vehicle when you are not hauling a trailer—which may happen often if you usually have to travel from point A to point B in order to pick up a new load.
Non-trucking liability insurance– Sometimes, a trucker may need to use their truck for matters that are not related to business. If an accident should occur during this time, standard coverage would not apply since the truck was not being used for trucking. Non-trucking liability insurance helps to cover this gap.
The Trucking Insurance Professionals Can Help You
Whether you are reevaluating the insurance coverage that your trucking company currently has or you are just getting ready to open your business's doors for the first time, be sure you trust a reputable company.
The experts at Burton & Company can help you craft the perfect combination of general liability insurance and other coverages to keep your trucking business running smoothly. Reach out to learn more about the policies we offer or to schedule an appointment to get started.