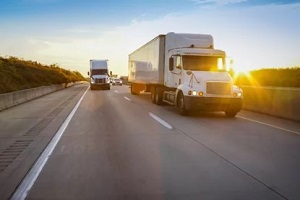 Trucking businesses can haul multiple types of cargo, with some being more prone to risk or accident than others. While every trucker should be covered by standard insurance policies such as general liability, those working in specialty niches should seek additional protection that is unique to the types of jobs that they take.
The good news is that these policies can often be bundled with mandatory and existing insurance to reduce monthly or annual premiums and make managing the full insurance package simpler. Here are the most important types of specialty insurance policies that trucking businesses should consider, including what they cover and what they often do not.
Bobtail Liability Insurance
Bobtail liability insurance is ideal for businesses that operate their truck for a significant portion of time without hauling anything. Typical liability policies only cover truckers while they are actively hauling their cargo as part of their work. This type of insurance is related to non-trucking liability coverage, but there are some small differences.
In bobtail insurance, the truck is covered if it is not being used for business and does not have a trailer attached. This may happen, for instance, if the truck is being used to travel back home after a job or if it is on its way to the mechanic for repairs.
If an accident were to occur during this time, standard liability insurance would not apply. Conversely, non-trucking liability covers off-duty truckers, regardless of whether they are hauling a trailer at the time.
If long drives between jobs are an intrinsic part of how your trucking business operates, this type of specialty trucking insurance is a smart investment.
Reefer Breakdown Insurance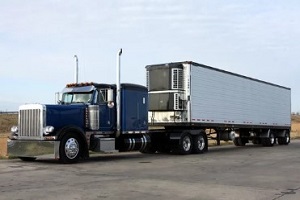 Another common type of specialty trucking is reefer hauling. The term "reefer" is a shortened form of "refrigerated" truck, and because it needs to maintain certain temperatures throughout its journey, reefers can be faced with higher overall risk than other types of trucks in the industry. Reefer breakdown insurance covers many types of spoilage and other cargo losses that result from temperatures failing to remain in their correct zone during transit.
The most common application of reefer breakdown insurance is when the refrigeration unit within the truck malfunctions during transit, and the goods arrive at their destination spoiled or unusable. Insurance coverage would pay for the cost of replacing the cargo.
However, not all types of spoilage, cargo or events are covered under basic reefer insurance and will need to be added separately. For instance, if the driver was responsible for why the refrigeration unit failed due to negligence or maliciousness, insurance would not cover the loss.
If drivers are delayed such that the cargo spoils, but the refrigeration unit is working correctly, coverage may not help. Similarly, some types of cargo are not covered under basic policies but can be added for companies that haul them often. These include pharmaceuticals, seafood and tobacco, among others.
Motor Truck Cargo Insurance
Often simply shortened to cargo insurance, motor truck cargo insurance protects the goods that a trucker is hauling on the job. If cargo is lost or damaged, motor truck cargo coverage will pay for the cost of those goods to be replaced.
Many types of potential hazards are covered with even a basic cargo insurance policy. These include risks like fire, vandalism, theft and even the cargo being struck during an accident. However, it is important to consider how comprehensive motor truck cargo insurance is before deciding on a policy.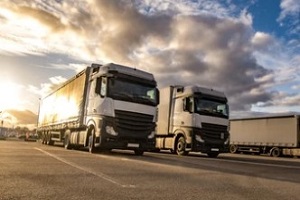 Many base policies will not cover other expenses related to damaged cargo, such as cleanup. For instance, if a load is dumped onto a roadway or into the water, the municipality may require the trucking company to pay for removal or to eliminate the pollutants that were spread due to the loss. Additionally, not all policies will cover freight charges, which may be lost in the event that a load goes undelivered.
Like many types of trucking insurance, certain high-value, high-risk cargo is not included in most policies without specific riders. These include shipments containing live animals, jewelry, art, alcohol and more. Be sure to check the details of a policy to ensure that your type of cargo is covered.
Get Comprehensive Insurance Coverage from Industry Pros
Insurance is critical to keep truckers on the road and mitigate the risks that they face during their everyday work. Protecting your trucking business does not have to be complicated.
The experts at Burton & Company specialize in trucking insurance; whether you need standard, baseline coverage or something more specific, we can help. Contact us to discover how we can cover the risks that your trucking company faces on a daily basis.