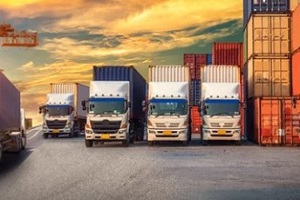 As a trucking company, you have likely already spent a lot of time considering the insurance policies you carry and the types of coverage that you need. However, many businesses do not take nearly as much time to contemplate the value and potential disadvantages of the insurer they are working with to secure those policies.
It is worth revisiting your insurance needs every few years to ensure you are still getting the best deal and the proper coverage. If it is about time for you to weigh the value of other agencies, here are five key things to look for in a trucking insurance company.
Robust Financial Reserves
Insurance agencies exist for the purpose of covering you if you file a claim. This way, you are not on the hook for the monetary responsibility of amending or resolving the situation. Thus, it is critical that the insurance agency you choose has substantial cash reserves to pay your claims. Working with a small local agency can provide great results that are personalized to you compared to national chains. Just be sure that they have the money to back up their promises. Otherwise, you may be left on the hook for more than you anticipated.
Potential Discounts and Cost Factors
Like many other types of insurance you select, your discounts may include potential savings like bundling several policies together. If your insurance agency offers these, make sure they are in line with the industry average so that your price remains competitive.
In order to stay relevant among the variety of other choices, many trucking insurance companies will offer several potential discounts that can reduce your costs in addition to a multi-policy bundle discount. These might include, among others:
New equipment discounts
Fleet discounts
Discounts based on your driving record if you have had no accidents
Of course, each trucking insurance company will be different. Do not hesitate to compare companies for the best rate.
Overall Breadth of Knowledge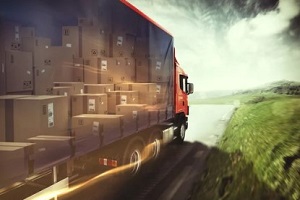 An insurance agency's job is not just to provide policies for you, but it is expected that they will be able to work with you to tailor a bundle of protections that are perfectly suited to your needs. This means that they must have considerable knowledge of the trucking industry to be able to recommend the proper products.
You should consider whether a company is making a recommendation simply because they want to sell a product or because they have years of experience in your field and are making a relevant recommendation based on past data. You may end up overinsured if you choose to work with an agency that has its own best interests in mind. Insurance protection is a critical element of your business success, to be sure, but there is such a thing as carrying insurance that you do not truly need.
Response to Claims
The best insurance providers will truly shine when it comes time to file a claim. You can find yourself in a lot of trouble if your insurance agency is slow—or even unresponsive—when you reach out to file. As you vet trucking insurance agencies, check whether they are available for claims 24/7, how long they take to resolve an issue, and whether they have experience processing multiple claims at the same time. Many trucking companies work day and night, and so should their insurance provider.
Coverage Types Offered
Of course, you are unlikely to partner with an insurance agency that does not offer everything you need. Still, consider all of the types of coverage that your potential partner offers; sometimes, they may provide additional services that boost the efficiency of your business. For example, some trucking insurance agencies will offer safety consultations to reduce your risk of needing to file a claim in the future.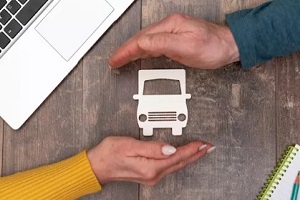 The best trucking insurance providers will offer a wide range of coverages as well, including those that are not mandatory but still worthwhile. Policies such as bobtail and coverage for refrigerated trucks are not a necessity for everyone, but insurance providers that offer them do so because they want to provide the most comprehensive protection.
Moreover, some providers can help you with compliance, such as with USDOT's regulations. The best trucking insurance agencies will make it their responsibility to keep you informed of any upcoming changes to regulations that could impact your compliance. Robust insurers offer more than just their basic policies.
Contact the Trucking Insurance Company That Covers What You Need
Whether you are looking for your first trucking insurance company or you are reconsidering your current partnership, reviewing your coverage needs and policy options is a must. The experts at Burton & Company can answer any questions and can share how they personalize your insurance recommendations to suit your individual needs. Reach out to schedule an appointment to learn more or to get started.