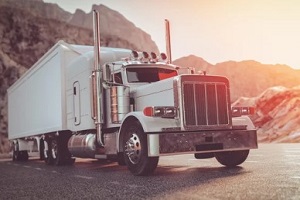 Truckers keep the world turning. Without them, important products would not make the journey from point A to point B. However, despite the importance of the job, trucking is not an easy one, and a lot of things can go wrong along the way. If you are taking a look at your current insurance coverage and wondering whether it is enough, you may not know about some types of coverage that would benefit your operation.
Here are seven must-have insurance policies to ensure your company's trucks, cargo, and third parties are protected:
Primary Liability Insurance
When it comes to direct requirements, primary liability insurance is perhaps the most well-known. The federal government requires that trucking businesses maintain a primary liability policy that covers each of their trucks—even those that are being leased. This type of liability coverage protects third parties who are injured during an accident with one of your trucks. You may have heard primary liability coverage referred to simply as commercial auto insurance, and it is a prerequisite to operating your trucking company.
General Liability Insurance
If you already have primary liability coverage, what's the difference with general liability insurance? General liability is a type of coverage required at the state level. Unlike primary liability coverage, it does not protect you against the financial repercussions of accidents involving a third party; that's what the other policy is for. Instead, general liability shields you from property damage claims when you are on someone else's premises. If a trucker makes a mistake when delivering a load or causes damage at a dock or truck stop, general liability insurance can prove invaluable.
Bobtail Insurance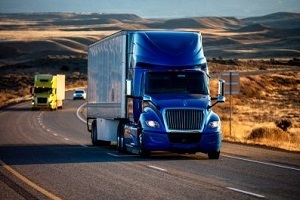 Some types of insurance depend on how you operate your trucking business. If you or your employees often drive trucks when off work or for personal reasons, it is vital to maintain a bobtail insurance policy. Sometimes called non-trucking liability insurance, bobtail coverage protects you when operating a truck outside of the scope of work. However, it is important to note that bobtail coverage does not apply to trucks hauling trailers (even if doing so for personal reasons).
Reefer Breakdown Insurance
Similarly, depending on your type of business, some truckers need reefer breakdown insurance. This specifically applies to trucking companies that operate refrigerated trucks as part of their fleet. If the refrigeration system breaks down and causes you to lose your cargo, reefer coverage can shield you against financial losses. However, each policy is different; be sure to read the details to see whether the products you carry are covered. Common exemptions include seafood or tobacco.
Motor Truck Cargo Insurance
If you do not operate refrigerated trucks, you still need coverage for the loads you are carrying. Motor truck cargo insurance protects you against lost or damaged cargo. How much you pay for this type of policy is dictated by the type of cargo that you usually carry and how much protection you need.
Insurance Against Physical Damage
Naturally, loss of cargo is not the only type of damage that a trucker can sustain on the road. The truck itself may also be damaged, and repairs or replacements can be expensive. Physical damage coverage protects you in the event of a collision or theft. Some types of policies may also provide protection against vandalism and even damage caused by natural disasters, and may totally replace your vehicle if it is too damaged to repair.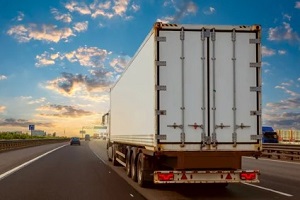 Trailer Interchange Insurance
Trailer interchange coverage is often found alongside physical damage protection. If you are hauling a trailer that you do not own, trailer interchange insurance protects against physical damage to the trailer as a result of vandalism, collision, or theft. Many policies even cover more severe occurrences such as explosions or fire in the trailer. However, to qualify for trailer interchange coverage, the trailer must be one that you do not own—thus, a trailer being hauled as part of an interchange agreement.
Trust The Experts To Help You Create A Customized Insurance Plan For Your Trucking Company
There are a wide variety of insurance types to choose from if you are a trucker, and it is only natural to feel a bit overwhelmed at all the options. The good news is that you do not need to make this decision alone. The experts at Burton & Company would be happy to sit down with you and help you craft a customized policy that addresses all of your needs and risks. Reach out to schedule an appointment to get started or to ask any questions that you may have about insurance policies for truckers.