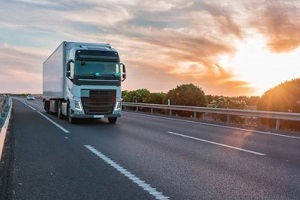 Truckers face numerous risks that other drivers do not, from operating a heavy vehicle to transporting goods safely. Each type of cargo presents its challenges, but refrigerated trucks are especially high-risk; loss of cargo and expensive repairs are only the beginning of making refrigerated truck insurance an industry standard for their comprehensive protection.
In most instances, basic auto, liability, and trucking policies do not usually cover problems with refrigerated trucks, so it is crucial to work with a professional to add the appropriate coverage to your overall plan. Here are some of the simplest ways to maximize your protection with refrigerated truck insurance.
The Risks of Refrigerated Trucking
To understand what type of coverage is best for a refrigerated truck insurance policy, it is helpful to learn about the most significant risks these types of deliveries face. The most common cause for loss in refrigerated trucking is damage to the cargo.
If the refrigeration system fails, temperature-sensitive cargo can become unusable, either due to spoilage or a problem with safety. Truckers are responsible for covering the cost of this loss, which they must pay out of pocket unless they have refrigerated trucking insurance.
Additionally, damage to the refrigerator system itself can be costly. Most basic physical damage coverage will not address any issues related to a refrigeration system, which means these expenses are coming out of pocket unless an insurance policy adequately covers them.
What Reefer Insurance Offers
Refrigerated trucking insurance (often abbreviated as "reefer" coverage) maximizes the protection of refrigerated cargo and the trailers that haul it. Some types of reefer insurance will cover repairs to the refrigeration system by expanding the coverage of a physical damage policy, but most focus primarily on cargo protection.
This includes covering the expenses associated with replacing spoiled or unusable cargo that has gone bad due to refrigeration issues. In some instances, reefer insurance will also pay for adequately disposing of spoiled or unusable cargo —this is especially important for non-food items, such as pharmaceuticals, which can incur a heavy cost for legal and safe disposal.
Work with an insurer specializing in trucking to make the most of a refrigerated truck. They can help you to examine your areas of greatest risk and add those as inclusions to your coverage.
How to Secure and Afford Refrigerated Truck Insurance
Reefer insurance is not usually a standalone policy. Instead, it is an endorsement added to motor truck cargo insurance, which broadly protects cargo. There are some things that a trucker can do to make this addition more affordable, such as maintaining a good driving record and investing in safety training or safer trucks.
The size and weight of the refrigerated truck will factor into the cost, but overall, reefer coverage is affordable. While the actual premium will vary, a good starting point is to assume that 1% to 2% of the policy limit will comprise the yearly deductible, that is, $1,000 for $100,000 in coverage.
You do not need to operate a semi-truck to qualify for refrigerated truck insurance. While semis that haul reefer trailers are eligible, so are box trucks and vans with refrigerated elements and pickup trucks with reefers attached.
Exclusions and Limits of Refrigerated Truck Insurance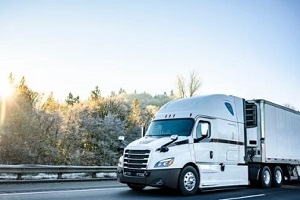 Maximizing your protection with refrigerated truck insurance means understanding not only what your policy does cover but what it does not. Most reefer insurance will not protect against the spoilage of tobacco or pharmaceuticals unless these are explicitly added to the policy.
Transporting meat and seafood may also need to be added due to their highly specific regulations regarding appropriate temperatures and fluctuations. Reefer coverage also does not include mistakes on the driver's part, such as setting the refrigeration system incorrectly.
Suppose the delivery is delayed due to an act of God, such as a natural disaster or heavy traffic. In that case, the refrigerated truck insurance policy will not cover any related spoilage. Negligence is similarly excluded from policies.
Get Refrigerated Truck Insurance from Industry Experts
Refrigerated trucking is a lucrative endeavor when done correctly, but mistakes with cargo or unexpected breakdowns can cost a trucking company significant money without proper insurance coverage. The experts at Burton & Company work closely with truckers to create insurance coverage tailored to their needs, whether in general trucking, refrigerated trucking, or more.
Contact us to discuss protection against the risks your reefer business faces, and how refrigerated truck insurance can help you address them so you can confidently haul refrigerated cargo.