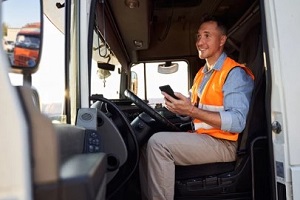 Operating a trucking business or driving a truck comes with a lot of decisions, including which cargo to carry, how to maintain trucks, and even how to route multiple deliveries. However, one thing that often gets lost in these considerations is what to look for when getting insurance for truck drivers.
There are some policies that are mandatory for your business, and others offer unique, but necessary, coverage in shielding you from the financial consequences of an accident or other unexpected event. You may think that most insurance for truck drivers is not worth the investment.
Yet, bundling your policies together at the same place (ideally an insurance agency that works specifically with truckers) can bring the cost down, as can some of the decisions that you make. Here's everything you need to know about what insurance truck drivers need, which types are helpful to have, and how to get the cost to align with your budget.
Mandatory Trucking Insurance
All trucking businesses require at least some insurance coverage. The Federal Motor Carrier Safety Administration (FMCSA), which regulates permits that trucking businesses need to operate, requires multiple types of insurance before they issue permits. The primary requirement is liability insurance for truck drivers.
The purpose of liability insurance for truck drivers is to protect the public from your truck. If you operate a trucking business, your vehicle is larger than the average passenger car and it can do substantial damage, both to people and to property.
That's what liability insurance is for. The amount of liability insurance you'll need will be determined by what cargo you're carrying and how big your truck is. The most common scenario is a truck over 10,000 pounds that carries nonhazardous materials. These truckers need a minimum of $750,000 in liability insurance, but many businesses opt for a million or more in coverage.
From there, prices can go up or down based on the circumstances. Lighter vehicles may only need $500,000, but those carrying hazardous materials are required to carry more (in the millions). For example, trucks transporting radioactive material or poisonous gases are required to have at least $5 million in coverage.
In addition to liability insurance, all truckers that move goods across state lines (that is, interstate truckers) are required to carry cargo insurance. This type of coverage protects what is being transported, and states may have individual requirements too. Your insurance agent can help you to stay informed about the coverage you'll need.
Beneficial Additional Coverages
While liability and cargo insurance are mandatory for almost all truckers, other types of policies are often helpful and worth the additional expense. These include:
Bobtail – for when you operate a truck without a trailer
Mechanical breakdown – for the cost of repairs
Physical damage – for damage that occurs to the truck itself
Trailer interchange – for when a trucker is carrying a trailer that they do not own
These are just a few of the many policies that trucking companies find useful and helpful. The What Type Of Insurance Does A Trucking Company Need? that you specialize in as well as what you are hauling will impact which coverages are right for you. For example, if you run refrigerated truck deliveries, reefer insurance can protect you from losses due to refrigeration failure.
Navigating Insurance Applications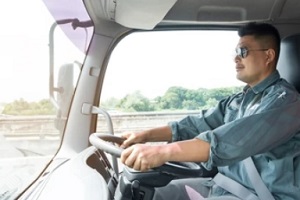 Many trucking companies don't have the insurance coverage that they need because they are unfamiliar with how to approach the process. To acquire your insurance, you'll need a CDL (where applicable; are you hauling 26,000 pounds or more?), your MC (motor carrier) and DOT (Department of Transportation) paperwork and proof of your vehicle's data (like the VIN number).
Your insurance agent will clarify if they need additional information. Before you submit your application, consider the ways that you could strategically reduce the cost. Consider some of the following questions that can help lead to a more informed decision on trucking insurance:
Can you bundle all your insurance policies with the same agency for a discount?
Are there improvements that you can make to your processes and business that reduce your overall risk to insurers?
Cost-saving ideas include investing in training for your employees or hiring only truckers who have years of experience and no traffic violations in their history.
Get Insurance for Truck Drivers from the Pros
Insurance is something that many truckers don't want to spend their energy thinking about, so they instinctively jump at the first minimum mandatory coverage policy they find and consider it adequate.
However, being meticulous in the insurance process can save you money—not only in your monthly payments when bundled but also over time—as you avoid liability and financial consequences for damage, accidents, and other unexpected events.
The experienced insurance experts at Burton & Company will help you to examine which policies are right for your business. To get started, reach out today to learn more or to schedule an appointment.