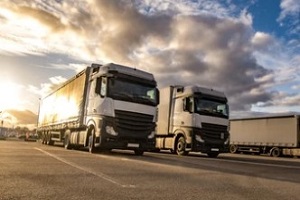 Trucking companies keep the world working. From delivering critical equipment and supplies across the country to ensuring that food arrives safely to stores, truckers operate in a wide variety of fields. Because there are so many different types of trucking services and cargo, it can be difficult to fully understand how to insure your business.
What type of insurance does a trucking company use? Do you have the trucking insurance coverage that you need to protect your cargo and assets? Here are the types of insurance that are likely most important to your business—as well as some others that are often overlooked.
The Most Common Types Of Trucking Insurance
No matter what niche your trucking company is in, some types of insurance are necessary to keep you protected or to comply with state or federal regulations. Regardless, the must-have policies that you should include are:
General liability – This type of coverage pays for accidental damage that you cause. If you injure a customer or damage their property while doing your job, your general liability policy will help you to cover the cost to remedy the situation.
Auto liability – This type of policy is similar to general liability, but it focuses specifically on operating the truck that causes damage for which you are at fault. It is mandatory for all trucking companies to have auto liability insurance so that, if you cause bodily injury or property damage, you are covered. It is important to note that auto liability covers third parties; if the truck driver is injured or the truck is damaged, you will need additional coverage to handle these losses.
Auto physical damage – Physical damage protection picks up where liability leaves off. While you may not be required by the government to carry physical damage insurance, your lender will usually require it if you have not paid the truck off yet. This type of policy protects against damage to the truck, including collisions, fire, theft, and vandalism.
Cargo coverage – The main task of a trucker is to get cargo from point A to point B. If something happens along the way, cargo coverage can help. It protects freight that is damaged by fire, struck, or accidentally dropped. Depending on the type of coverage you acquire, the policy may also protect the costs of cleaning up the damage caused by lost cargo or for any charges incurred from failing to deliver the freight.
These are just a few of the many types of trucking insurance, but they are the most common. Most trucking companies will have some or all of these policies in place.
Often Overlooked Additional Protections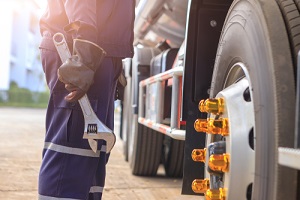 Of course, exactly which types of insurance you should maintain for your own company comes down to the specific type of work you do, how big your company is, and even which area you operate in. Before you finalize your insurance strategy, consider these other types of protection, which are often missed:
Bobtail insurance – If you spend a lot of time driving a truck without a load, bobtail insurance could be a critical policy to have. It covers your truck whenever it is not carrying cargo or a trailer. This is especially important for truckers who often have long stretches of driving in between loads due to the geographic range they cover.
Cyber liability insurance – Most trucking companies focus on protection for their physical assets, like their trucks and cargo; they spend much less time considering the cyber element of the business. The amount of money trading hands and the ever-increasing sophistication of fraudsters make cyber liability insurance an important addition. Imagine losing time and money because your trucking company fell victim to a fake carrier requesting a false shipment. Similarly, consider how significantly your business would be impacted if your lack of cyber security resulted in a breach that stopped your company from booking loads. Cyber liability insurance would help to cover the lost income during this time.
Many other types of trucking insurance exist, and the right combination will depend on the specifics of your company. A knowledgeable insurer can help you put together a blend that covers your most critical vulnerabilities.
Trust The Experts To Help You Create The Perfect Combination Of Coverage
Whether you are seeking insurance for the first time or you are reconsidering your current strategy for your trucking company, speak with the experts. The professionals at Burton & Company can help your business stay protected and recommend the right products for you. Reach out to learn more about our services or to get started with an appointment.