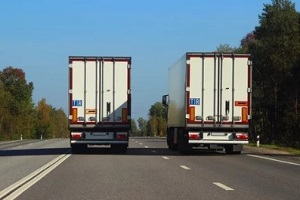 Trucking is a complex industry that requires a myriad of insurance policies to keep things safe and secure. However, if you are just getting started as a trucker, you might find that these already complex choices become even more nuanced. Commercial truck insurance for new drivers is not always easy to come by, and you might find your prospects severely hampered right when you start out—with seemingly nothing to be done about it.
The good news is that with a bit of knowledge and strategy, you can overcome the challenges unique to new drivers and establish yourself both as a trucker and with an insurance agency. Here's what you need to know.
What Kinds of Insurance Do You Need?
If you're just starting out as a new trucker, you might not fully realize the scope of all the insurance policies you should carry. Of course, some will depend on the type of trucking that you plan to do—hotshot trucking, driving bobtail, and even using a refrigerated truck all come with their unique risks and coverage needs.
Still, in general, you should plan for the following policies as part of a robust protection plan:
The Challenges of Being a New Driver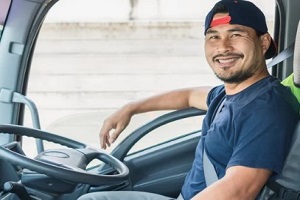 Of course, as a new driver, you'll likely find it challenging to walk into an insurance agency and simply be approved for these policies. The reasons for this are fairly simple: you don't have a driving record to review, which means that the agency cannot verify how much of a risk you are. In addition, many companies operate on the two-year rule—that drivers must have two years of experience driving trucks before they will offer insurance.
So what do you do? Are you supposed to drive uninsured for two years? That's not a great idea—which is why you need to choose your trucking insurer carefully.
A Possible Solution: New Venture Coverage
As you consider which agency to trust with your commercial truck insurance as a new driver, be sure to evaluate whether they offer something called new venture coverage. This is insurance specifically for drivers without the requisite two years of experience. It is designed for truckers in their first two years to help them get started.
Usually, all that's required to qualify for new venture coverage is that you possess the relevant certifications (like a CDL). This type of coverage might be more expensive than average, but it's only meant to last for a little while until you can fully qualify like more experienced truckers. Many agencies that offer high-risk trucking insurance will also offer new venture coverage, so that is a worthwhile place to start looking.
Trust the Pros to Help You Secure Commercial Truck Insurance For New Drivers
Getting started with commercial truck insurance as a new driver is often a hassle, but don't let it discourage you from pursuing your goal of becoming a full-fledged trucker. The experts at Burton & Company can help you overcome those first hurdles and locate the coverage you need to get started. Reach out to learn more about the trucking insurance we offer or to schedule an appointment to discuss your coverage needs.