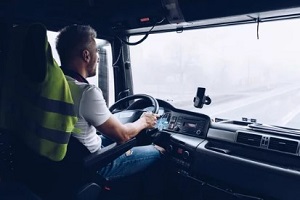 Managing the insurance that your trucking company needs can be a challenge, from picking the right coverage types to deciding on the amount of coverage that you need. However, some companies are faced with an additional challenge—getting insured at all.
If one or more drivers fall into the "high-risk" category, it can be more difficult than usual to secure trucking insurance. If this is the case for your company, you may need to work with an insurer that offers high-risk trucking insurance. Here is what you need to know about this process and how it can help you.
What Makes A Trucker "High-Risk"?
High-risk trucking can result from many things, such as incidents in the past or even specific qualities about your drivers. If you have been dropped by one or more insurance agencies already, if you are finding it difficult to get an agency to insure you, or if multiple industry professionals have told you that you are not insurable, these are all indications that you are considered "high risk."
Things that can make you high risk include:
Bad safety scores
A history of large claims or too many claims
A history of employing drivers who have been charged with a DUI
Drivers with a bad driving record (e.g., speeding, reckless driving)
Hotshot trucking in general
Drivers who are too young, old, or inexperienced
Trying to fit too many individuals on one policy
These are just a few of the possible reasons why you may be considered high risk. Some of these issues are fixable (like employing drivers with a history of DUI), while others (like a history of claims) are not. The good news is that some insurers will still offer high-risk trucking insurance policies to companies or even help you to reduce your risk so that you can qualify for better rates.
Basic Coverage Required For High-Risk Trucking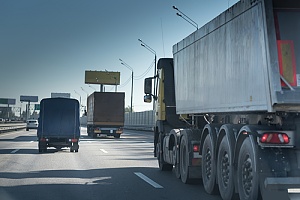 High-risk trucking insurance coverage tends to be a little more expensive than average—in the same way, that someone who has crashed their car multiple times will pay higher insurance rates for a new car. You will usually be required to carry certain coverage types in order to protect against some of the perceived risks that your trucking company is prone to. These coverages include:
Commercial auto liability – This insurance covers you during driving. If you cause damage to property or injure someone with the truck, commercial auto liability will kick in.
General liability – Similar to commercial auto liability, trucking general liability insurance covers you against damage or injury. The only difference is that it applies to your truck when it is not on the road.
Motor truck cargo – If you are carrying a load and it is damaged, motor truck cargo insurance can cover you.
These types of insurance coverages will apply to almost every trucking company, including those considered high risk. You may not be permitted to operate or obtain all of the appropriate licenses and permits without at least some coverage in these areas.
Other Coverages You May Need
Of course, the aforementioned coverage types are not the only kinds of insurance you should keep an eye out for. Each company is unique, from its makeup to the type of business it conducts. Other varieties of insurance may also benefit you. Consider whether you need: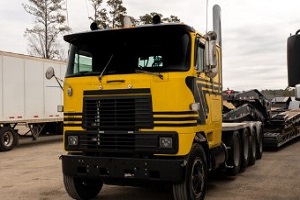 Hazmat coverage – Not all companies haul hazardous materials. If you transport gas, chemicals, or other cargo that is considered hazardous, this type of protection can safeguard you in the event of an accident.
Refrigeration breakdown protection – If your trucking company hauls items that must be kept cool, you can lose your load if the refrigeration system breaks down and allows the cargo to spoil. This policy protects you.
Bobtail insurance – If you often operate a truck without a load, bobtail insurance offers special coverage during this interim time. This is a good first step to getting a trucker insured if they are otherwise considered to be high risk.
You can always speak with a professional to learn more about the types of coverage that would benefit your business the most.
Trust The Experts To Help You Find The Right Insurance For Your Situation
Whether you are reconsidering your current insurance policies or you are having a hard time getting insured at all because you are considered high risk, be sure to talk with the experts. The professionals at Burton & Company will help you explore your options and create a comprehensive coverage plan that suits your business's needs. Reach out to learn more about what we can do for you or to schedule an appointment.