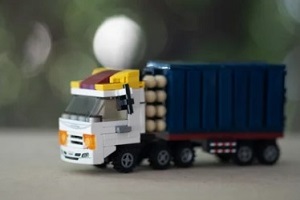 Every business should invest in insurance coverage against the most significant risks its employees face. However, truckers are at a unique disadvantage in this arena because their work can take them to myriad locations and situations each day, which may be challenging to plan for.
Add to this the variety of cargo they carry, how much it weighs, and the unpredictability of other drivers, and trucking insurance soon becomes a complex matter.
That is why trucking company insurance in North Carolina is best secured from a local company that understands the unique risks this area faces in the industry. Of course, choosing the right insurance company is just the start.
Here is an overview of four of the most important tips for selecting the right insurance coverage for trucking companies in NC, from state-mandated minimums to the policies that work best together.
1. Consider Mandatory Minimums On Your Trucking Insurance Coverage
Before selecting the right insurance coverage for your company, understand the state's minimum coverage limits. Your business will need at least $750,000 in liability insurance if your employees operate trucks that exceed 10,000 pounds.
Those with vehicles weighing less can purchase $300,000 in liability insurance instead. Many trucking companies will choose to increase their protection to the minimum to ensure they are adequately covered in the event of an incident.
For niche operations, such as oil transport, the mandatory minimum for liability insurance coverage is $1 million. Trucks carrying hazardous materials will need at least $5 million in protection.
Once you understand the required insurance policies and coverage amounts, you can begin to select additional protections.
2. Define a Structured Business Plan With Your Trucking Insurance
Comprehensive trucking insurance is made of more than just the minimums. To determine the right insurance coverage for your business, you must carefully outline what services your business provides. Insurance protection for trucking companies is catered toward the cargo they deliver, where they travel, the types of trucks they operate, and more.
Consistently changing these elements will leave your business at risk of financial liability due to insufficient insurance protection. Take the time to carefully evaluate what type of business your company will focus on. For example:
Reefer – Trucking companies that operate reefer trucks (refrigerated vehicles) will need specialized insurance that covers the potential for the refrigeration system to fail and cargo to be lost to temperature problems and spoilage.
Bobtail – If your business often requires trucks to drive without a trailer, bobtail insurance coverage protects the vehicle during these interim times.
Interstate and Intrastate – Does your trucking business cross state lines, or do you remain solely within North Carolina? This will dictate whether your policy coverage should include interstate or intrastate protection.
Most trucking companies benefit from standard coverages such as physical damage, cargo insurance, and more. However, the limits and specific protections will depend on your business's unique blend of services.
3. Choose a Responsive Insurer For Your Trucking Coverage
When choosing the right insurance coverage, look beyond the policies. The insurer you partner with plays an essential role in the ease and effectiveness of an insurance claim, should you need to make one.
Your business could suffer severe consequences if you need to make a claim on a Friday afternoon and the insurer is closed until Monday. Select a company with a streamlined claims process that can help you anytime, day or night.
4. Select Trucking Insurance Policies to Bundle
Finally, as you select the numerous insurance policies that will keep your business safe, be sure to work with an insurance company that specializes in trucking insurance.
This will provide you access to professionals with more industry experience and allow you to get all of your policies from the same place. This is called bundling and can impact the total price you pay for insurance each year, saving you money and making insurance management easier.
Work with Local Industry Leaders in Trucking Insurance
Choosing the right insurance coverage for your trucking company can be complex. Still, it does not have to be arduous. Carefully calculate what your trucking business does so you can approach potential insurers with knowledge.
Securing trucking insurance from a local company such as Burton & Company offers a unique set of values to protect your business against the inherent risk of operating a large vehicle. Contact Burton & Company to discuss your business goals and learn how to achieve all your trucking protection needs from a single source for maximum convenience and security.