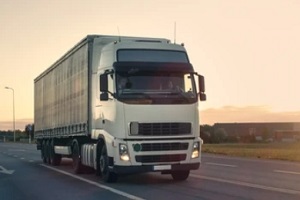 Trucking companies assume significant responsibility during the transport of products. If the cargo they carry becomes damaged or unusable, the trucking company must pay for the damage. However, by carrying comprehensive motor truck cargo insurance, this cost can be paid by the insurance company instead.
This protects trucking companies from financial hardship and ensures their business operates smoothly. The best motor truck cargo insurance will include a broad spectrum of protections at an affordable price. Achieving this is easiest when working with insurers specializing in the trucking industry.
Here are the protections you should look for in a motor truck cargo insurance policy, including what they cover, what they do not, and what impacts the premium.
What Motor Truck Cargo Insurance Covers
The purpose of motor truck cargo insurance is to provide coverage for the goods that a trucker is carrying as a delivery. It is a more specific type of insurance under the umbrella of inland marine protection, and it is separate from the protections provided by motor carrier liability. While motor carrier coverage addresses damage to property or other people, motor truck cargo specifically focuses on the goods in transport.
Motor truck cargo insurance protects truckers against a wide range of potential pitfalls that could damage or destroy their cargo. These include fires, wind that overturns a truck, collisions with other vehicles, vandalism, theft (whether or not the items were actually stolen or simply damaged in the process), lightning, and more—the more coverage that is named in a policy, the better the protection.
If there is a specific risk that your trucking company faces regularly, work with the insurer to add it as a policy named peril. Alternatively, some policies are open peril or all risk, which means that they will come into effect whenever cargo is damaged in any way except for exclusions that are explicitly mentioned in the policy. These tend to be more expensive upfront; however, this is because their coverage is more comprehensive.
How Premiums Are Determined
Motor truck cargo insurance does not have to be costly. Instead, it is a wise investment and is impacted by a variety of factors from both within and out of the control of the trucking company. Modifying some or all of these elements grants control over how high the premiums are versus the protection offered.
Premiums will be based on how much cargo is in transport, what type of cargo is being transported (e.g., hazardous materials or refrigerated products), how long transport takes, how far the destination is, and more. Many of these elements are within the control of the trucking company, and they can choose different contracts to lower their premiums if necessary.
Additional methods of reducing the overall cost of trucking insurance include using trucks that are newer, keeping them in good repair, hiring drivers with few to no traffic citations in the past, investing in training and safety education, and other risk mitigation tactics. Insurers can explain what documentation to provide to reduce your premium.
Most Common Exclusions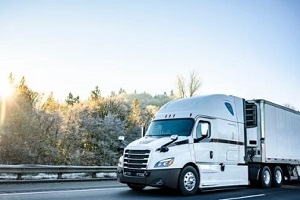 Even the most comprehensive motor truck cargo insurance will not cover every possibility of cargo loss. Some of the most common exclusions not covered within the scope of a motor truck cargo policy include losses due to negligence, such as packing improperly, handling cargo roughly, or compromising cargo due to criminal activity.
Additionally, refrigerated units that break down are not typically covered under motor truck cargo insurance and will need separate reefer coverage. If a truck is delayed, damage to cargo is not covered. Most insurers will also not cover the damage that insects, rodents, and other pests cause, in addition to harm from extreme temperatures.
Certain types of cargo are sometimes excluded as well and will need riders in order to be added to a policy. Most jewelry, precious metals, furs, works of art, money, and coins are not protected. Furthermore, shipments of live animals will require special insurance additions to provide proper coverage.
Get Comprehensive Motor Truck Cargo Insurance from Industry Experts
Motor truck cargo insurance helps ensure that a trucking company does not suffer undue financial hardship from unpredictable events and situations that compromise their cargo. The experts at Burton & Company have helped dozens of trucking companies to create comprehensive insurance coverage that addresses their most important risks helping them to deliver with confidence. Contact Burton & Company to discuss the risks your trucking business is facing and learn how we can help.