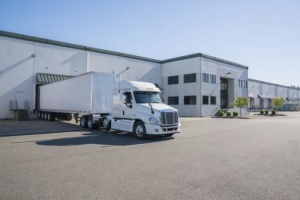 Operating within the trucking industry requires careful strategy, from the types of trucks used to hiring drivers with the appropriate experience. Trucking companies must contend with several variables under strict regulatory compliance mandated by North Carolina law.
Many of these mandates can impact whether the company is permitted to do business, what types of insurance they require, and how much coverage they need to acquire.
To help truckers understand what they're responsible for, we've organized North Carolina trucking insurance regulations and compliance mandates, including how they relate to insurance coverage and what businesses need to do to remain compliant.
What To Know About North Carolina Trucking Laws
While some federal regulations exist for truckers regardless of location, each state can implement its own rules governing this profession, and North Carolina is no exception. NC truckers can expect the following laws that impact issues such as vehicle registration and types of jobs accepted:
The International Registration Plan (IRP): Vehicles with two axles that weigh more than 26,000 pounds or those with three axles (regardless of weight) must register with the IRP. This expands their documentation requirements, such as obtaining a USDOT (United States Department of Transportation) or MC (motor carrier) number.
Hours on the Road: The North Carolina government seeks to make roadways safer by limiting truckers from driving for unhealthy consecutive periods. Truckers may only operate their vehicle for up to 11 hours without taking at least 10 hours of rest.
North Carolina Truck Licensing: North Carolina breaks trucking licenses (CDL) into multiple categories to facilitate driver qualification. Class A licenses cover trucks with a gross weight above 26,000 pounds. Class B licenses are similar but can't tow vehicles exceeding 10,000 pounds. Class C licenses cover the rest and are typically used by passenger vehicles such as buses transporting 16 or more passengers and those carrying hazmat.
Legal Alcohol Limit: While the statewide limit for the maximum legal blood alcohol level is 0.08 for private drivers, commercial drivers are held to a more stringent standard and are restricted to 0.04.
Insurance Regulations And Laws for Truckers
North Carolina law requires that truckers carry sufficient insurance coverage before they may operate their vehicles. Commercial drivers must have at least $750,000 in liability insurance, which protects other parties against damage caused by the truck, including injuries and harm to property.
Those carrying hazardous materials must increase this coverage to a minimum of $5 million, as the damage their cargo may cause is more significant and difficult to remediate. This category includes hazmat vehicles carrying liquid, compressed, or poisonous gases and portable tanks above 3,500 gallons.
Additionally, vehicles hauling explosives must have $5 million in protection. However, oil trucks and those transporting waste may reduce their liability coverage to a $1 million minimum. Should an incident occur, many trucking companies will exceed these values to protect their bottom line.
What Can Increase My Trucking Insurance Premiums?
The type of cargo being hauled, the size of the truck, and many more elements will impact the insurance premium for a trucking company. However, some additional elements (both within the company's control and outside of it) further influence the total cost to be expected.
Some of the things that your company can do to decrease the cost of trucking insurance without compromising on coverage include:
Seek experienced drivers: Insurance companies assess risk when determining how much a policy costs. Suppose your trucking company hires drivers with years of experience. In that case, this reduces the risk that an issue or accident will arise due to inexperience. Your rates may be lower as a result.
Pursue continuing education: The world of trucking is continually evolving, and those who invest in remaining up to date on best practices and safety features can reap numerous benefits. Insurers may even offer incentives to do so.
Keep vehicles repaired: When a company invests in regular vehicle maintenance and uses newer makes and models, insurers can feel more confident that the truck will not unexpectedly break down and require a submitted claim. This can lower the monthly or annual premium of the policy.
Get Comprehensive Coverage for Your Regulatory Needs
Staying in compliance with the insurance and regulatory mandates of North Carolina's trucking laws can feel overwhelming. However, a reputable insurer specializing in trucking coverage can help your company succeed.
The trucking insurance offered by Burton & Company is comprehensive and helps trucking companies cover their regulation needs while considering their budgetary constraints. Contact Burton & Company to discuss your trucking goals and learn how customized insurance can keep you aligned with regulatory requirements.