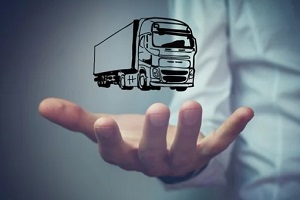 When you're searching for truck insurance, you'll need to reach out to agencies that sell insurance products to get started. However, you will have your choice of whether to work with an insurance agent or an insurance broker. Many people assume that these two are the same, but there are minute and important differences between them.
An insurance agent works for a company (or agency) and sells that agency's insurance products, usually for a commission. It's the most common type of setup, but it's not necessarily the one that you need to commit to. Here's what you need to know about how brokers are different and how to pick one that will suit your needs.
What Are Truck Insurance Brokers?
Like insurance agents, truck insurance brokers can also sell you insurance policies. However, they are slightly different in that they can sell coverage from a variety of providers depending on your needs. While insurance agents are committed to the specific company for which they work and will attempt to sell policies from that agency, a broker can provide you with options from multiple sources.
In essence, a truck insurance broker is client-focused. They will offer you coverage based on your needs and what suits you best, regardless of which provider that insurance comes from.
Identify the Right Truck Insurance Brokers for Your Business
Choosing a broker for your trucking insurance should be done with just as much care as selecting your policies and level of coverage. Your broker will be fighting in your corner to get you the best rates and secure coverage that protects your business, so picking a reliable one is paramount.
Get quotes from multiple brokers to see how they operate. Who is the most responsive? Who offers reliable customer service at any time of the day or night? Who provides comprehensive quotes and helps you understand everything that comes with the suggested policies? Do certain brokers help you secure discounts based on CDL experience or paying premiums upfront? The right broker may not necessarily be the cheapest one—but being the most expensive isn't by default the correct choice either.
A good broker will be able to find the coverages you need, be responsive, and help you customize a blend of insurance that fits your budget and aligns with your goals. Shopping around is smart.
Warning Signs to Keep in Mind
Even though brokers are client-oriented and work to keep truckers insured affordably and with the right coverage, some brokers are simply better at that task than others. Warning signs that you might need to reconsider a broker include: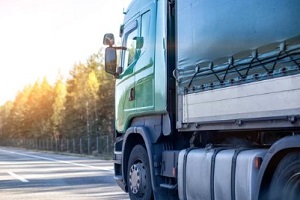 Seeing your premiums increase: A little increase here or there might be expected depending on changes to your trucking business or the market. However, a track record of increases could indicate that your broker isn't shopping around to find the best deal for you like they should be.
Failure to show ratings: One barometer of a reputable broker is their rating from reputable agencies. If a broker is not willing to point you to their Standard and Poor's rating or AM Best rating, it may be because they are not ranked as favorably as they might be leading you to believe. A reliable broker will be proud to show off these details.
Inability to offer any discounts: Because brokers work with a variety of insurance products and can shop around, they should be able to help you secure at least one or two discounts depending on your situation. A broker who is either unwilling or unable to do so may not have the market breadth that you need to get a competitive deal. Your credit score, driving history, OOS (out-of-service) violations, type of trucking, and more can all impact which discounts you may be eligible for.
Lack of proactivity: A broker's job is to make your situation the best it can be. They should be actively willing to suggest changes or additions to your policy group that will benefit your business. If they leave you to come up with all the answers, you can probably do better.
Trust the Pros to Help You Achieve the Right Mixture of Trucking Insurance Coverage
Whether you're looking for truck insurance for the first time or reevaluating your existing coverage, a broker could be a great way to make sure that you're improving your insurance situation. The experts at Burton & Company can help you to choose the right insurance for your trucking business. Reach out to learn more or to schedule an appointment to get started.