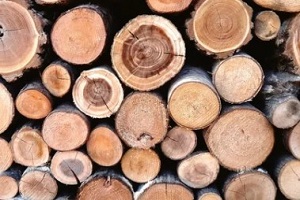 Logging is notorious as one of the most dangerous industries in America. With an accident rate of 40 percent higher than private company work, most logging companies will be facing a "when"—rather than an "if"—when it comes to facing liability or damages.
Regardless of whether you work in timber, mills, or any of the variety of other forestry sectors, insurance is a critical element of your business. Here is what you should know about how to navigate your logging insurance needs without spending more money than you need to.
The Types of Insurance That Logging Businesses Need
Even though logging businesses operate in many different forms, the types of insurance that they need will often be similar across niche types of business. For most companies, the primary insurance policies that work for the logging industry include:
Auto insurance – While most logging businesses recognize that they need some type of insurance coverage to protect the vehicles that carry or process timber, they may not realize that such policies often require specialized providers. A standard auto policy will not typically cover automobiles above a certain weight or size limit, or those that are not passenger vehicles. Insurance for logging requires specialized auto policies in most cases.
Cargo insurance – Of course, perhaps the most valuable part of a logging project is the actual logs themselves. These must be transported safely from the logging site to storage or processing locations. Cargo insurance protects your business against potential financial difficulties resulting from damage to the cargo or even cargo that is lost entirely. Even though cargo insurance can protect timber in transport, it is not the same as timber insurance.
Timber insurance – For logging companies that actively harvest the logs themselves (rather than just transport them), timber insurance can be critical. This covers damages resulting from harm to the timber slated for cutting, such as natural disasters or miscommunications with other logging companies in the area.
Pollution insurance – Because of the large machinery involved in logging, it is common for gas, oil, and other unwanted hazards to spill into the environment during the course of work. Pollution insurance can protect your business from liability in such incidents.
How to Improve Insurance Affordability
Logging insurance can be expensive—after all, the industry comes with such a notorious risk of injury and property damage that insurers are all but certain that they will need to pay out at some point. Given this, businesses should expect the cost of insurance policies to reflect this.
However, there are certain things that your logging company can do to reduce the cost burden of comprehensive insurance. Consider:
Bundling insurance policies. In the same way that you usually save money by insuring your home and car with the same agency, purchasing multiple logging insurance policies from the same provider can cut down on the cost.
Reduce your risk. Insurers will charge more to companies that present higher risk. Some of these factors are unavoidable—for example, you can't change whether you've filed claims in the past. However, committing to consistent team training and following advanced safety protocols are some of the things you can do to reduce your risk. You can also hire workers with more experience.
Is Insurance Mandatory?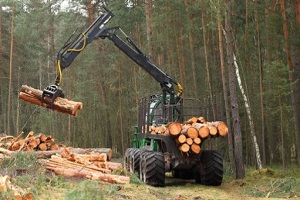 While many types of insurance policies are helpful for logging companies, they may not necessarily be mandatory. In other words, your state government is not going to force you to carry a cargo insurance policy. However, pursuant to any relevant state and federal laws, your business must acquire certain types of protection according to your size and the scope of your work.
For example, most businesses will be required to carry at least some general liability coverage. You must also secure workers' compensation insurance, especially since logging is such a dangerous profession. Workers' comp protection should cover injuries that are common in the logging industry, such as finger amputations and spinal injuries. Check your local requirements to ensure that your company remains in compliance.
Trust the Pros to Help Your Business Insure Against Risk
Understanding insurance for logging is the first step toward protecting your company from liability and the financial impact of losses. One of the best ways to save money on the insurance you need while acquiring comprehensive coverage is to trust an insurance agency that focuses on assisting businesses in the logging and forestry industries.
The experts at Burton & Company can help you with your options and secure all of the policies that you need in one place. Reach out to learn more or to schedule an appointment to get started.