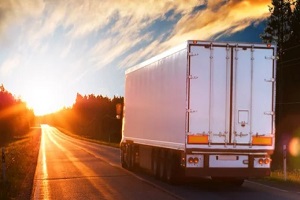 The supply chain struggles in recent years have been a testament to the importance of a network of long-distance truckers delivering goods globally. The difficulty and necessity of the profession underestimate non-truckers, as drivers deal with long hours, evolving infrastructure, frustrating traffic, and environmental hazards. Truckers can protect themselves from financial liability by preemptively purchasing reefer coverage insurance.
What Is Reefer Coverage?
One of the most essential components of an insurance plan for anyone involved in refrigerated trucking is coverage for their trucks, or "reefers." Statistics show that the most challenging cargo to transport over long distances without damage requires refrigeration and insulation from high temperatures.
Temperature-sensitive goods include refrigerated and frozen foods, medical supplies, and plants. Reefer coverage ensures that if a malfunction with refrigeration harms these products, there are steps in place to pay for costs without hindering the trucker's other business. Because reefer deliveries are time-sensitive, filing an insurance claim must be simple so truckers can return on the road.
How Does Reefer Coverage Minimize Downtime for Truckers?
The fallout from a spoiled delivery does not just impact buyers and sellers. If a driver is uninsured against reefer cargo loss, they'll have to navigate a complicated process of making up for the temperature-damaged cargo. This task will delay other jobs, taking a significant portion of the business' income.
And this is without factoring in any financial compensation that might be demanded from the driver; even if they completed the delivery, the goods were not as described in the original contract. Without reefer coverage, the blame for a refrigeration malfunction might fall on the driver, and they may end up not only uncompensated for their work but obligated to pay for replacement cargo out of their pocket.
It's important to note that reefer coverage is not an immediate remedy for damage to transported cargo. Reefer coverage operates most efficiently when incorporated into a broader insurance plan. For example, while replacing the spoiled cargo is included under reefer coverage, repairing the malfunctioning refrigeration unit that caused the spoiled cargo is often not.
If the driver has physical damage insurance incorporated with their reefer coverage, they can repair and continue seamlessly. Additionally, reefer coverage only applies to refrigeration in the context of a malfunction; if temperature-sensitive cargo is spoiled after the refrigeration is impacted by driver negligence or even unforeseen obstacles like unsafe driving from unrelated vehicles, the coverage will not apply.
Common Exclusions in Reefer Coverage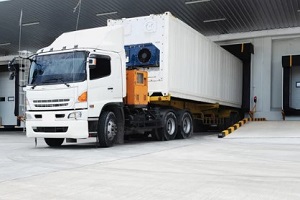 More exclusions appear depending on the materials that a driver is transporting. Basic policies typically fail to cover specific cargo, such as meat, seafood, or refrigerated pharmaceuticals. Coverage for these products is usually still available; they can typically still be insured for an extra fee for a more purpose-based plan.
Ensuring an insurance plan covers any potential hazards means being vigilant against the small details of restrictive policies. Some companies may neglect to insure certain parts of the refrigeration unit that could fail during transport, or they may not cover reefer trucks over a certain age.
The average reefer truck will last around 40,000 miles, which takes most drivers around eight years to achieve unless driving long-haul regularly. To combat some of these policy exclusions, drivers should keep robust records of how their reefers are regularly maintained so providers can't claim the fault lies with the drivers.
Reefer coverage cannot recover the damage to a company's reputation that it may suffer if it fails to deliver as promised. Still, it can help to purchase new cargo quickly and leave less downtime so that a new order can be provided as fast as possible.
Secure Comprehensive Reefer Coverage to Minimize Downtime
Dealing with the complexities of replacing and repairing costly cargo is the one situation where truckers shouldn't be in the driver's seat. They should be on the road, acting as an essential linchpin in everyday life for millions of people and earning financial security for themselves and their loved ones.
The professionals at Burton & Company have extensive experience working with reefer truckers to maximize their time on the road and minimize their time dealing with insurance claims, spoiled cargo, and refrigeration breakdowns. Contact us to learn more about how to protect your reefer and safeguard against the financial impact of cargo loss.