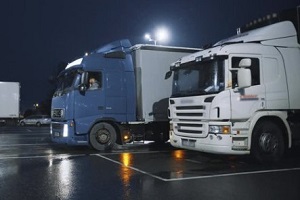 Commercial trucking insurance can be a complex web of multiple overlapping coverages to lessen the impact of all possible risks. Sometimes, this means that the coverage that you purchased is not actually what you needed, or there are changes that no longer require you to carry the policies that you originally started with.
In these situations, you may be wondering if canceling commercial trucking insurance midway through a policy period carries penalties and how you should go about it. Here's what you need to know about your commercial insurance cancellation rights if you try to cancel your policy prematurely.
There are many reasons why you might not be happy with your current commercial trucking insurance, and many of them could lead you to think that cancellation is the only or best option. The most common reason that truckers consider canceling their insurance policies is because they have found a better rate or coverage elsewhere.
However, it could be possible that a trucking company owner simply wants to step away from the business for a while and does not want to keep the insurance active. It could be that the owner or driver is injured and will not be driving for an extended time, or it may even be that the company is planning to move to a new area.
Whether this location is within the same state or in an entirely different one, the existing coverage may no longer appropriately cover the business, and a new policy may be needed.
The reasons for canceling commercial trucking insurance vary, but choosing to end the policy before its renewal date also carries some risks.
The Risks of Premature Commercial Insurance Cancellation
Cancelling a commercial insurance policy usually means that the coverage ends immediately—or at least at the end of the time period that you have paid for. If you paid a month's premium for the upcoming month and then cancel, you may still be covered for the rest of that month.
However, in most circumstances, coverage will end as soon as you cancel. This means that your trucking business is exposed to risk if you choose to continue operating since you will be uninsured. Driving without insurance also violates some of the legal requirements with which trucking businesses must comply, such as maintaining a minimum level of protection in general liability.
If you stop your coverage early, insurers may also flag your account, and attempting to secure a policy again in the future could result in higher rates than before.
Potential Penalties for Cancelling Your Commercial Insurance Early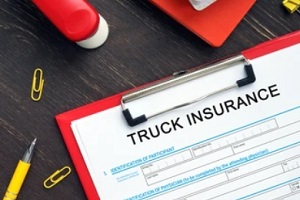 Of course, cancelling a commercial trucking insurance policy may come with penalties in addition to the aforementioned risks. Depending on the insurer, you may lose the premiums that you have already paid, though some agencies will refund these amounts if they were for future coverage.
Some insurers will cancel free of charge, while others will charge a termination fee. You may also be required to pay for your next premium, even if you will no longer be using the policy at the time, due to how the insurer's billing works. Be prepared for some added expense if you try to cancel a policy early.
How to Cancel a Commercial Trucking Insurance Policy
The best way to cancel a commercial trucking insurance policy is to speak directly with a professional at the agency. Provide any documentation that could help to demonstrate why you no longer need coverage. If you have been injured, for example, and can show that you are unable to maintain the trucking business, the insurer may be able to cancel your policy at no charge.
How the insurer will handle cancellation depends on a number of factors, such as why you are leaving, how much longer was left in the agreement, and even whether you currently have any pending claims. If you are simply looking to cancel one policy so that you can switch to another that offers better terms or coverage, be sure that you secure the next policy before cancelling the old one.
Trust the Reputable Insurers to Help You Secure the Right Insurance
Whether you are moving on from the trucking business or need to cancel your commercial insurance for another reason, the experienced professionals at Burton & Company can walk you through your insurance options so that you can pick a combination of policies that will suit your needs. Reach out to learn more or to schedule an appointment to get started.