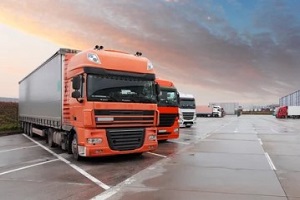 The wide range of insurance types for trucking companies can leave many business owners wondering if they've made the right choices—and whether they're missing anything important. General liability trucking insurance is a critical staple that you shouldn't overlook, but you need to understand what this type of coverage provides so that you can choose the policy that best suits your needs.
With some smart decisions and a bit of strategy, truckers can save with general liability trucking insurance while benefiting from comprehensive coverage. Here's how.
Why Bother With General Liability Trucking Insurance?
General liability trucking insurance is one of the most common policies that all truckers carry. Many states or contracts require it as part of regular operations, but you will still need to decide how much coverage to carry. In general, this type of liability insurance will protect against the most frequent business risks you face, like property damage and injuries.
When accidents happen, your general liability trucking insurance can prevent you from having to pay damages and legal fees.
Most often, this type of policy will be used when:
A customer or delivery person is injured when they're on your property
Your truck causes damage to someone's property
Your business accidentally uses copyrighted material
These are just a few of the many instances in which general liability insurance can cover you. Whether you mistakenly load heavy cargo onto a fragile shelf that breaks in a client's office or a customer slips and falls on your icy driveway, insurance can pay for repairs or damages as well as the costs to go to court if the other party sues.
How to Save on General Liability Coverage
Most trucking businesses will want to take out a substantial policy for general liability. However, increasing your maximum payout cap comes at a cost, which can eat up a substantial portion of your insurance budget if you don't have a strategy. If your company is eligible, consider bundling general liability trucking insurance with a BOP, or business owner's policy.
Not all types of trucking businesses will qualify for a BOP, but it's worth examining your options. Most BOPs will require that you: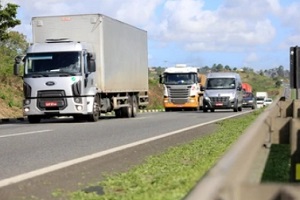 Own a property with less than 100 square feet instead of operating your truck(s) from home or out of a shared space
Make less than $1 million annually
Don't accept high-risk contracts (like sensitive or hazardous cargo hauls)
Employ fewer than 100 people
Don't take out insurance for business interruption for a period greater than one year
If you can bundle your general liability insurance with a business owner's policy, you might be able to save money on both—and come out with more coverage in the end. Still, even if you don't qualify for a BOP or simply don't want one, try to bundle.
General liability insurance will not be the only insurance policy you'll need, so choose an insurer who can offer discounts when you secure multiple types of coverage through them.
Other Policies to Keep in Mind
General liability trucking insurance is critical to your overall protection plan, but you shouldn't stop there. Other types of coverage will keep you safe depending on the specifics of what you do with your trucks and cargo.
Most truckers will want commercial auto insurance, which protects their trucks against accidents, damage, and even theft or vandalism. Many states will also require this type of insurance before you are allowed to operate as a business.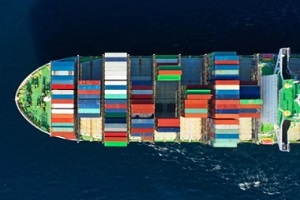 Cargo insurance is another worthwhile investment; should your cargo be damaged or lost during transport, this policy can help you recover its value. However, be aware of the type of cargo you're carrying, since refrigerated cargo will need different insurance than other types.
If you often drive your truck without a trailer attached, consider bobtail insurance to keep you protected in between those jobs. If you don't own the trailers that you use, interchange coverage can shield you from liability if those trailers get damaged.
The right insurance for you will depend on how you operate your business, but also consider policies that are helpful, even if not mandatory.
Trust the Pros to Help You Secure the Right General Liability Trucking Insurance
The realm of trucking comes with a vast array of insurance policies to choose from. You won't have much of a choice for getting general liability and commercial auto coverage. But you can choose the type and amount of coverage, as well as who services that insurance policy.
The experts at Burton & Company would be happy to help you put together a blend of insurance policies that meet your needs without breaking the bank. Reach out to learn more or to schedule an appointment to get started.