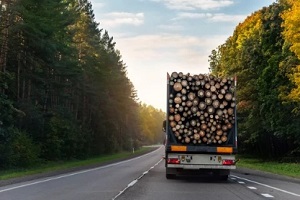 Working in the forestry sector is dangerous—this business niche is one of the most hazardous in the United States. Because of this high level of risk, it is wise to rely on insurance coverage from professionals who work specifically with forestry companies and can insure their unique needs. Among these are protections for workers and machinery, but fewer companies think to insure their lumber and wood products.
Lumber insurance and wood products insurance are options for businesses that focus primarily on the manufacturing and processing side of the lumber harvesting process. Still, there are minor differences between the two. Choosing the right coverage for your business will result in more comprehensive coverage without wasted expenditure.
Here is what you should know about lumber and wood products insurance, including the differences and other types of coverage that should be purchased simultaneously.
What Is Lumber Insurance?
Lumber insurance focuses primarily on wood products, converting them from natural timber into their finished form. It also deals with wood, whose final purpose is structural lumber for home construction.
While lumber is being processed, it is exposed to numerous dangers: theft, vandalism, fire, natural disasters, and more are just the beginning. As this lumber is transported during its life, it can also face the risk of loss, which reflects on the company's bottom line.
Lumber insurance can protect raw lumber while it is being processed or en route to its destination. Some policies protect during transit, while others do not; it is wise to carefully examine the details of the policy to ensure that it provides the protection needed.
What Is Wood Products Insurance?
Wood products insurance tends to focus more closely on lumber converted into its desired form, such as furniture, pallets, or architectural millwork. Once the wood product has been created, the company that crafted it can find itself in legal trouble if the product malfunctions or fails to perform its duties as intended.
Companies operating within this sector should acquire comprehensive wood products insurance to safeguard against liability in the event of faulty wood products. The most common business niches that use wood products insurance are furniture manufacturers, hardwood flooring companies, warehouses that treat or dry lumber, cabinet shops, retail lumber yards, and pallet manufacturers.
Like lumber insurance, wood products insurance can help to cover the cost of losses associated with theft, vandalism, fires, and more. However, what differs between the two is the types of covered wood, with wood products typically focusing on items further along in the pipeline. Be sure to check the details of any policy to ensure that it aligns with the type of wood processing your company performs.
Types of Beneficial Coverage Additions
Whether your company can benefit from lumber insurance, wood products insurance, or both, likely, these policies will not include the full spectrum of coverage necessary to protect your business from all hazardous possibilities. Other types of insurance that those in the forestry industry can benefit from include:
Inland marine – When a business must ship its lumber or wood products, it can be on the hook for the cost of lost or damaged cargo during transit. Inland marine insurance can protect the lumber while it is on its way to its destination. Cargo insurance is one more specific type of inland marine coverage.
Workers' compensation – The increased risk of bodily injury that forestry and lumber workers face does not end when the timber has been harvested from the field. Pallet manufacturers and those working with raw materials continue to see dangerous conditions that can lead to severe injury or death. All companies that operate around wood should invest in a thorough workers' compensation policy to pay for worker injuries, physical therapy, and other potential issues.
Equipment insurance – Heavy machinery and industry-specific equipment are typically required to process timber into usable lumber and, finally, into the wood products that find their place on retail shelves. If these machines become damaged, production can slow or even grind to a complete halt, impacting a company's bottom line. Equipment insurance covers the cost of repairs or replacements for covered events.
Get Forestry Insurance Protection from the Pros
Lumber insurance and wood products insurance are lesser-known options for companies crafting items out of wood. However, to ensure the most comprehensive coverage, it is smart to work with insurers specializing in forestry.
The experts at Burton & Company collaborate closely with forestry businesses to provide insurance that addresses their most common risks. Contact us to discuss your lumber or wood products workflow and discover the best coverage for your situation.