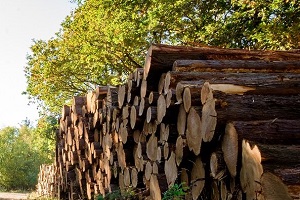 Logging businesses are a large portion of the forestry sector with jobs that present a high level of risk, both in terms of being able to complete projects and ensuring the safety of all of the workers involved. Due to these factors, forestry or logging insurance coverage cannot be overlooked.
However, any business that works with trees does not necessarily require logging insurance. Here is a review of the most common types of businesses that must consider a logging or forestry insurance policy, and what this type of coverage typically protects and what is often excluded.
Coverage Logging & Forestry Insurance Policies Provide
Forestry insurance is not a single insurance policy. Instead, forestry (or logging) insurance usually refers to a bundle of related and necessary coverages that work together to mitigate risk across the entire work spectrum of a business.
As with all businesses, general liability insurance must be part of a forestry insurance policy. However, other common inclusions are equipment insurance, which protects the many machines that loggers use, and cargo insurance, which ensures that any harvested timber is secure as it makes its way from the logging site to its next destination.
Forestry insurance will also offer workers' compensation coverage, because logging is significantly more dangerous than any other work sector in the United States making workers' compensation claims fairly common.
These are just a few of the many protections that a forestry insurance bundle can provide. Be sure to read the details of any forestry combination to ensure that your business' most critical areas are covered. Many agencies allow for the addition of riders or expanded policies to bridge critical gaps.
Types Of Businesses That Require a Logging Or Forestry Insurance Policy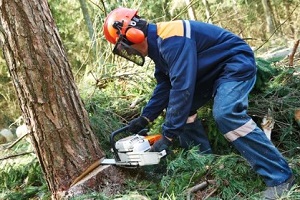 Forestry or logging insurance is not right for every business, and understanding whether this coverage spectrum is a good investment for your company is an important step in your budgeting and planning. The most common business types that rely on logging insurance and forestry insurance are:
Loggers
As expected, logging companies that are directly responsible for harvesting timber find these policies essential. Loggers' jobs are to cut down trees, either in more private settings such as residential areas or in natural landscapes on timber tracts. They may use handheld machinery or specifically crafted logging machines.
Chipping Operations
Not all lumber is turned into poles, planks and other wooden building materials. Some is converted into wood chips, which is a separate niche of this business sector. Chipping operations benefit from machinery and workers' compensation coverage, as chippers are both dangerous and expensive to replace.
Pulp/Paper Mills
Much of the wood that is harvested in the U.S. is turned into paper products, with the average American using about 660 pounds of paper each year. These operations can be dangerous and require substantial machinery and equipment coverage to ensure that processes are not halted due to repairs and replacements.
Land Clearing
Before workers can process lumber for later use, it must be harvested. Sometimes, land must be cleared for other reasons besides recovering the timber. During these processes, land clearing companies may work in a variety of environmental conditions and hazardous terrain that require robust insurance coverage.
What Isn't Usually Covered Within a Forestry Insurance Policy
No matter what type of business is pursuing forestry or logging insurance coverage, some protections are not typically included in a standard policy. This may be due to the frequency with which businesses require such coverage or how often insurers must pay out. Some agencies are less likely to offer coverage to extremely high-risk operations, with the most frequent lapses in coverage occuring in areas related to:
Pollution
Not every forestry insurance bundle will come packaged with pollution insurance. Businesses that use a lot of machinery in natural environments, such as fellers, bunchers and harvesters, are at greater risk of polluting the environment through accidental gas and oil spills.
Helicopters
Logging companies may rely on helicopters as part of their operations, such as to remove trees that have been felled. This is considered a very dangerous activity, and most insurers will not cover it as standard.
However, riders may be available to add these protections to existing forestry insurance for an additional cost.
Reach Out To Burton & Company For A Forestry Insurance Policy
Logging or forestry insurance policies keep some of America's most valuable businesses safe from risk and financial hardship. Burton & Company specializes in insurance for these high-risk sectors to ensure they are properly protected when hardships occur.
Contact us to learn more about the forestry and logging coverages available or to get started on a personalized blend of insurance policies to cover your business' greatest needs. Request a quote online or give us a call at (888) 652-1325.