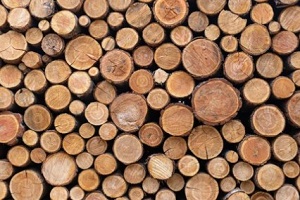 In the United States, logging is one industry with the notoriously highest risk for workers and companies. However, this industry is also necessary for maintaining the U.S. infrastructure and economy. Logging businesses need to be aware of the primary risks that face their operations in order to properly plan ahead with insurance coverage.
Typical business insurance policies may not include coverage for some of the pitfalls that loggers and forestry services face. Working with a dedicated forestry insurance agency that focuses on logging insurance can help to ensure that your business acquires the coverage that it needs and that is tailored to the specific risks your logging practice faces.
Here is the data breakdown on the most prevalent liabilities within the logging industry, including statistics and how insurance can help.
Important Statistics To Know About The Logging Industry
The logging industry supplies more than 2 million jobs each year in the United States, producing almost $300 billion in product value. Everything from furniture to paper comes from logging work, and forestry businesses also help to keep the environment healthy.
Thinning tree lines can help to reduce the spread of forest fires, and despite consistent logging, sustainable efforts have ensured that the U.S. has 20% more trees now than it did in the 1970s. The average person will consume almost 700 pounds of paper products every year, which makes logging a critical piece of the American business and commerce landscape.
Despite its importance, it can be easy to take logging insurance for granted. Heavy trees, sharp equipment and natural hazards make forestry work risky, and workers in logging-related jobs are 23 times more likely to die on the job than employees in any other U.S. business niche.
Of the fatalities associated with logging, 90% were a direct result of the trees themselves (such as logs falling on someone, being hit with limbs from a processing machine and more). Of the remaining deaths, more than half involved a person becoming trapped between objects, such as machinery or natural debris.
Injuries are also common, with 79% of workers' compensation claims arising from the same group as the fatalities—loggers and machinery operators related to logging. This means that if someone is not killed on the job, it is still likely that they may be injured at some point while working a forestry contract.
Top Liabilities Associated With The Logging Industry
Because logging is so dangerous, it is wise for any forestry business to invest in comprehensive insurance coverage. However, understanding which policies are worth the cost can be a challenge. The most prevalent liabilities within the logging industry are:
Bodily Injuries To Workers
This is what a workers' compensation policy is for. Amputations, for example, are much more common in logging than in other industries, and many boilerplate insurance policies will not offer the robust coverage that loggers need. Many basic amputation inclusions, for example, require that an entire hand or more than one finger plus a thumb be amputated before the policy will pay out. This may not be sufficient for loggers.
Damage To Logging Equipment
Property owned by a company is at severe risk of harm during logging projects. It only takes one tree falling the wrong way to completely total a valuable vehicle, which could cost a substantial amount to replace or repair. Many logging-related damage types, such as falling trees or a machine rolling down a hill, are not covered under standard auto or property policies and need a logging-specific inclusion.
Natural Disaster Threats To The Workplace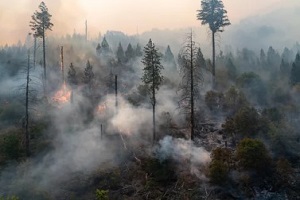 Many issues can arise with the area in which a logging project is supposed to begin. A wildfire or other natural disaster could destroy the timber before it is harvested, eliminating a company's profits. Another lumber company could accidentally or intentionally encroach upon the tract reserved by your business.
Vandalism might render harvest-ready timber unusable. In all of these situations, specialized insurance is required. Because the timber is not the "property" of the logging company, a general property insurance policy will not offer protection.
These are just a few of the most common liabilities that logging businesses face during the course of their normal work. Depending on what your specific business does, you may need additional coverage for unique equipment types. Helicopter logging, for instance, is especially risky and requires a thorough consultation with an experienced insurance professional.
Get Forestry & Logging Insurance Coverage To Protect Against Costly Liabilities
Be sure to secure insurance coverage that is tailored to logging businesses before you begin harvesting timber. This will protect your company from financial liability and equip your employees with the safeguards they need to recover if they are injured.
The experts at Burton & Company specialize in logging-specific insurance and can help you explore your options. Reach out to the forestry insurance brokers at Burton & Company by requesting a quote online or by calling (888) 652-1325.