The lumber industry is vast, with niches ranging from harvesting and transport to treatment, processing, and construction. While many of these areas face the same risks that put forestry work among the most dangerous industries in the United States, the types of lumber insurance coverage that will be most useful to shield against liability and loss will vary based on what tasks each company performs.
For lumber treatment companies, lumber insurance needs can be complex. Companies process wood using industry-specific machinery, and workers are still handling large lumber regularly, potentially leading to workplace injuries.
Here is an overview of essential types of insurance that a lumber treatment company should consider and a description of each type of coverage. Be sure to speak with an insurer working closely with forestry businesses to ensure your company is adequately protected.
Product Liability Insurance
One of the largest risks that lumber treatment companies face is what happens to their products once they are done treating them. For instance, if a fire retardant-treated lumber batch is used to build a home, and the home later catches fire because the lumber was not adequately treated, the treatment company may be liable for damages, such as repairing or replacing the home.
Product liability insurance shields companies from financial hardship due to faulty products created at their locations. However, businesses are typically not liable when products fail due to user error or when used unreasonably.
Stock Throughput or Inland Marine Insurance
Lumber treatment companies are one of the final points between the original timber and its arrival in the market. This means the products treated at such facilities are often exported internationally or hauled domestically on transport trucks.
Companies that work with a significant volume of exports can consider stock throughput insurance, a type of marine coverage for products being hauled overseas. Coverage often includes protection for the journey and storage of the product once it arrives.
Inland marine insurance can cover cargo in transit over land for businesses that focus more domestically. Cargo insurance is the overarching umbrella within which more specific types of protections can be found.
Equipment Breakdown Insurance
Lumber treatment companies rely on specialized machinery to keep up with production and processing schedules. If the equipment (such as a retort, vacuum chamber, coating applicator, or something else) is damaged or out of commission for repairs, the company's entire workflow may be compromised.
This could lead to compromised product quality, dissatisfied clients who do not receive their products on time, and more. Equipment breakdown insurance can protect a lumber treatment company's vital machinery to maintain workflow as much as possible.
Coverage typically includes the cost of repairs or replacement for issues such as catastrophic failure, but user error or malicious tampering are not usually protected events.
Property Insurance
The treatments applied to the lumber come in many forms but are primarily chemical-based in most situations. If the treatment chemicals should leak or spill, they could damage the business property or make it uninhabitable until the area is remediated.
Property insurance may help to cover the cost of such repairs so that the business can focus on maintaining its workflow rather than working around vulnerabilities and unusable areas in its physical location. Property insurance varies widely, and it is critical to work with a forestry insurer who can cover the chemicals that are used for lumber treatment.
Workers' Compensation Insurance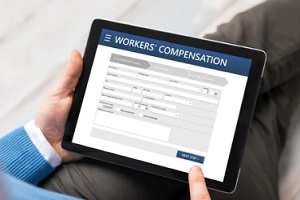 Even though lumber treatment often handles wood when it has been processed down from full-sized logs, workers still face heavy lumber that can be unwieldy and cause physical harm. Add to this the presence of treatment chemicals, machines weighing thousands of pounds, and high heat or pressure, and a lot can go wrong on the work floor.
Workers' compensation insurance is non-negotiable for any forestry industry because it covers the cost of medical treatment, physical therapy, recovery, or compensation to the family if someone is injured or killed on the job.
Check the policy carefully to ensure that it protects against the most common types of injuries seen in lumber treatment; for instance, some policies may cover finger amputations but only of two or more fingers.
Get Comprehensive Lumber Coverage from the Experts
Lumber treatment companies would be wise to invest in comprehensive insurance coverage that is specific to the risks they face in their corner of the industry. The experts at Burton & Company work closely with forestry and lumber businesses to create a blend of coverage that addresses their areas of greatest risk.
Contact us to discuss the challenges facing your business and learn how we can help with insurance catered toward lumber treatment companies.