Trucking insurance comes in a variety of forms, but not all types of policies will cover personal use. If you are wondering whether you truly need a commercial trucking policy or if a personal policy would be sufficient, it is important to consider the type of business in question and how the truck is used from day to day. Here's what you need to know about how trucking insurance interacts with personal use when it comes to using a truck.
Trucking insurance is meant to cover the standard operations of a trucking company, such as when a truck causes damage to personal property or if it is involved in an accident and damages another vehicle or driver. However, what happens when a truck driver operates the truck for personal or off-duty use?
Typically, commercial trucking insurance will not cover personal use when it comes to a truck. However, sometimes a robust trucking insurance policy or additional riders will permit limited types of personal use or use outside of the standard operating parameters.
To understand what types of personal use might qualify for commercial trucking insurance, it is important to know what is usually covered under standard policies—and what is not.
Commercial Trucking Insurance Coverage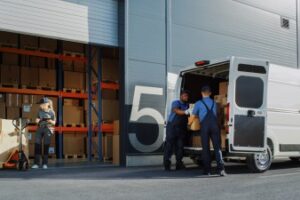 Commercial trucking insurance is not, by itself, a type of policy. Instead, it is a blend of coverages that typically include general liability, bodily injury, and property damage protection. Often, these are required by the state and/or federal government depending upon how a trucking company operates. Truckers that work solely within a single state (intrastate) must comply with federal regulations alongside that state's particular requirements, but interstate (cross-border) truckers must carry appropriate insurance types and minimums in accordance with all of the states that they pass through.
Among these coverage requirements, truckers are not usually protected if they operate their truck for personal use. Personal use includes any operations that are not actively involved in completing a job. However, some specific types of personal truck usage might qualify for protection in certain circumstances.
Types of Coverage for Personal Use
Even if a truck is in use to complete a job, not all miles on the road are considered applicable for commercial trucking insurance purposes. For example, the time spent traveling in between loads—after the previous haul has been delivered but before the next one is picked up—is not usually eligible for coverage under commercial trucking insurance policies. Thus, even if the truck is not being used for a personal matter, it is still not protected by most commercial insurance policies such as general liability.
Similarly, driving a truck to places such as the mechanic also qualifies as "personal" use, even if it is for a necessary business purpose. In general, the issue arises in defining personal use because of whether or not a trailer is being hauled or attached to the truck.
Consider Bobtail Insurance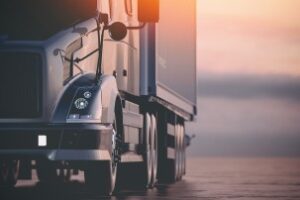 When a truck is being operated without a trailer, it is considered to be driving "bobtail." The good news is that most trucking insurers will offer specific bobtail insurance to cover these instances, and coverage can be a good investment for truckers who spend a large portion of their time driving without a load. This includes trucking companies with long distances to cover in between their deliveries after the cargo has already been delivered.
Some types of vehicles, such as dump trucks, can benefit from insurers who offer specific personal use policies or riders. These allow the driver to use the truck for their personal projects, but this insurance does not replace the necessary commercial coverage. Thus, truckers still need a commercial policy to comply with federal and state regulations in addition to any personal use policies that they acquire.
As an additional option, nontrucking liability insurance also offers some coverage for when a vehicle is not being used for standard trucking operations. However, the exact coverages for nontrucking liability policies will vary based on type of truck, industry, degree of coverage, and more. A reputable insurer can assist you in exploring your options if you regularly use your truck for both personal and commercial purposes.
Trust the Experts to Help You Create the Perfect Combination of Insurance
If you are unsure how your personal truck use factors into the coverage you must legally carry as a commercial trucker, do not hesitate to ask an expert. The professionals at Burton & Company can ensure that you are appropriately covered, no matter how much or how little you rely on your truck for personal use. Reach out to learn more or to schedule an appointment to get started.