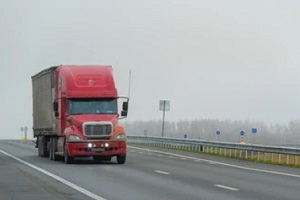 Operating a commercial trucking business comes with its fair share of difficult decisions, from which types of vehicles you will purchase for your fleet to what areas you will service and more. However, one aspect that often does not receive the attention that it deserves is the insurance coverage that your company carries.
You may have already started considering insurance options for your business but are feeling overwhelmed at the wide variety of choices, or you may have been operating without insurance at all. In order to make the best decision for your business, it is important that you fully understand your options, as well as your obligations as a commercial trucking company.
Is Commercial Trucking Insurance Actually Required?
Perhaps the most important place to start in discussions of your commercial trucking insurance policy is what your actual responsibility is. The reality is that if you have been operating without any insurance, that is an issue that you will need to remedy as soon as possible. The Federal Motor Carrier Safety Administration (FMCSA) and the Department of Transportation (DOT) require that you maintain liability insurance in order to continue to operate your business.
Thus, you will need at least some form of coverage to continue with your company's tasks. You will usually have to provide proof of this insurance when you submit your forms for your MC Number/Operating Authority application. However, it is also important to keep proof of your liability coverage on hand in case a driver is involved in an accident or takes the vehicle in for an inspection.
Most Common Types Of Commercial Trucking Insurance Policies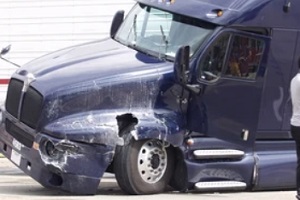 General liability insurance is a great place to start for a commercial trucking company, but not all businesses are built the same. Your fleet may benefit from additional types of coverage depending on what exactly you do, how far you travel, and other factors. For example, bobtail insurance is a common addition to the general liability policies held by companies; it allows you to operate a tractor without its trailer, even for personal use, and still stay protected. Similarly, non-trucking liability insurance covers you if you use your truck(s) for nonbusiness purposes on off days.
Of course, the type of cargo that you transport will also impact the types of insurance that you select. Motor truck cargo insurance covers any nonhazardous freight or cargo, but it will not generally cover damages caused by accidents when transporting hazardous materials. You may also be interested in a physical damage coverage policy, which protects your fleet of commercial vehicles from physical damage.
If you are concerned about your fleet needing repairs, mechanical breakdown insurance can help to offset the cost of out-of-pocket expenses associated with any repairs that are necessary to keep your business going.
The variety of insurance policies to choose from can seem overwhelming, which is why it is important to work with a skilled insurance agency that can offer customized solutions to your company's specific needs based on your long-term goals, history, and greatest risks. You do not need to make your insurance decisions alone.
How To Get Started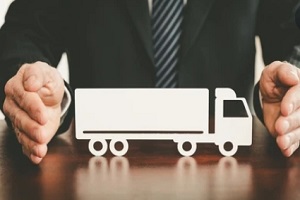 Obtaining commercial truck insurance does not have to be complicated; in fact, you likely already have all of the materials that you need, and if you do not, the process to acquire them is fairly simple. In order to apply for insurance, make sure that you have your CDL (if you need it, such as to carry cargo heavier than 26,000 pounds), as well as your MC/DOT Authority.
Once you have these items, you will simply need to provide the details of the vehicle(s) that you would like your insurance policy to cover: make/model, year, and VIN number. You will need this information for each vehicle in your fleet, so take detailed notes to ensure that your trucks' details are not accidentally mixed up. With this information, you can activate an insurance policy or add riders that suit your needs as a company.
Trust The Experts To Provide The Most Robust Insurance Coverage For Your Needs
Whether you are still not sure about which types of insurance coverage you would like for your commercial trucking company or you have already made a decision and are ready to get your policy up and running, be sure to work with experts who have years of experience in the insurance industry.
The professionals at Burton & Company would be happy to create a personalized insurance strategy that covers the vulnerabilities of your business and protects your company and your assets. Reach out to Burton & Company to learn more about our services or to get started with a policy.