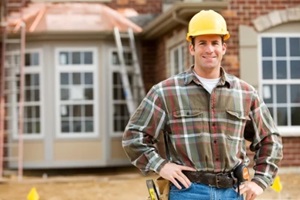 General contractors are the lifeblood of many types of work projects. From electrical wiring to architecture, brick-laying, and consulting, there is a contractor for almost every job a person may need for a project.
Because of such a wide variety of potential work types, it can be difficult to determine what kind of contractor insurance adequately covers all of the risks faced by your business.
If you are a contractor who wants to protect your business venture, you should pay attention to a few types of protection. Regardless of the type of contracting work you do, contractors should build a mixture of insurance coverage tailored to their unique situations.
Here are five of the most commonly used types of insurance for contractors across all niches to begin building your ideal risk management plan.
General Liability Insurance
No matter which industry you operate in as a contractor, the most important insurance policy you can carry is general liability protection. This coverage shields you from financial and legal liability if you cause property damage or bodily harm during work.
For instance, contractors who work on building projects may accidentally drop an important tool off a roof onto a customer's car. A general liability insurance company would compensate for the repairs. If a customer trips and falls, injuring themselves in an area because tools are strewn about, this type of coverage can also cover the costs of medical treatment.
Commercial Auto Insurance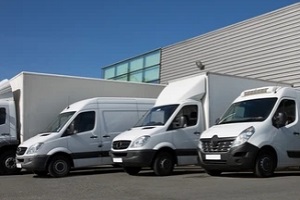 Not all businesses rely on vehicles to get their work done, but those who do benefit from commercial auto protection. All company vehicles should be covered by commercial auto insurance, which will assist in an accident, collision with a person, or, in some instances, vandalism, such as tire slashing and theft.
Companies that use commercial autos rely on them to transport goods, tools, and workers—so protecting them from harm and the damage they can cause to others will keep a business in good working order.
Professional Liability Insurance
Professional liability insurance is essential for contractors who do less physical labor and more planning and coordinating. This policy protects contractors against the financial repercussions of customer complaints, claims, and negligence.
For instance, if an architect creates a blueprint and mistakenly crafts a feature that is not up to municipal code, the client can take legal action against the contractor to recover the costs to remedy the issue once the build is complete.
Professional liability insurance shields contractors from the financial damage such a claim could cause. Design flaws and customer dissatisfaction with the final results are the two most common reasons a contractor utilizes their professional liability coverage.
Workers' Compensation Insurance
Most contractors work with other professionals under the umbrella of a more significant business, where they have been contracted to perform work. Workers' compensation insurance is imperative in these situations—so important that many states make such coverage mandatory.
Workers' comp pays for injuries and time off work if a contractor is harmed due to a work-related accident. Their medical bills, recovery services (such as physical therapy), and missed wages are all part of the compensation secured from a workers' compensation policy.
Be sure to check the fine print of insurance you are considering; certain business niches need additional riders to ensure protection against the most common risks they face. For example, lumber workers may only find coverage in a standard policy for partial finger amputations unless two or more fingers are lost.
Umbrella Insurance
Depending on your work as a contractor, you may be responsible for expensive tools or working on projects with high budgets and little margin for error.
Suppose the standard coverage of another policy, such as general liability, is insufficient to address the risks faced by the contractor fully. In that case, they can add umbrella insurance to increase the limit of their coverage. Umbrella insurance is a type of "extra" insurance that offers excellent protection to those who need it.
Get Comprehensive Insurance Coverage for Your Contracting Work
Regardless of which type of work you accept as part of your contracting, you can approach tasks confidently if you have the right insurance coverage. The experts at Burton & Company help contractors develop a mixture of insurance policies that address the needs and risks unique to their business without wasting money on excess protections.
Contact Burton & Company to discuss your contracting business' goals and craft a personalized blend of coverage to meet your needs.