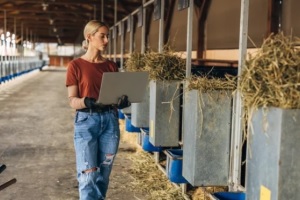 The dairy industry has spanned centuries, and as demand for dairy products has risen, so has the production scale. A growing industry means more activity to manage and risks to consider, including cattle, workers, larger living quarters for livestock, new equipment, and an increased need for hygienic procedures.
Because of this, it is wise for dairy farmers to invest in comprehensive insurance coverage that protects their investment and profits. Here is an overview of the insurance a dairy farmer should have, including the risks they face and which policies address those challenges.
Dairy Farming Risks
The dairy industry is made of many moving parts. One of the most significant risks affecting a farm's productivity and revenue is harm to the livestock. Farming equipment will eventually break down; insuring these items can help minimize production delays.
Alongside potential property damage comes the safety of workers and farmers. Add to this future unknowns, from potential market drops to natural disasters or illnesses such as COVID that consumed the global economy, and it becomes clear that the dairy business is full of inherent risk. Regarding insurance coverage, consider the following policies for comprehensive protection.
Property Insurance
Property insurance is necessary to protect and replace crucial tools and facilities. In the case of dairy farms, damage from unexpected accidents caused by cattle or humans remains a frequent concern.
Cows can trample important items or break them by running into them with the substantial weight of their bodies. Similarly, if the farm falls victim to theft or vandalism, property insurance can help cover the legal costs.
This may even extend into scenarios where cattle escape, depending on whether the insurance policy covers cattle head as part of the property clause.
Livestock Insurance
Injury to the cows and heifers a dairy farm relies on can spell the end of a farmer's livelihood. This damage can span from the lameness of a hoof to costly diseases that infect the herd and make milk production impossible or even kill a substantial portion.
With livestock insurance coverage, the farmer pays the price per head of cattle and can receive compensation to help rebuild a struggling herd.
Liability Insurance
Liability insurance covers dairy farmers if they become legally liable for anything they produce: the final product of the dairy in any form, the methods of work carried out within the compound, and accidents on the farm site, such as a visitor tripping and falling.
Business Interruption Insurance
Dairy farms are uniquely susceptible to business interruption because their livelihood relies on living entities. A disease outbreak, machinery breakdown, or other event that renders the farm unable to produce their dairy means a loss in income from those products. Business interruption insurance covers these instances, ensuring the farm's financial stability during halted operations.
Equipment Breakdown Insurance
Suppose the equipment necessary for the farm's operations stops functioning. In that case, equipment breakdown insurance can pay for repairing or replacing the item to continue production. This minimizes downtime and maintains production efficiency, so a machinery mishap does not eliminate profits.
Environmental Liability Insurance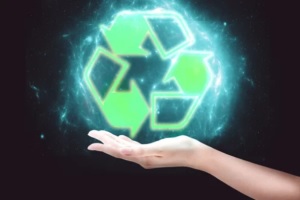 Dairy farms rely on cows for their production, which means they are a significant generator of manure and other runoff. These elements can impact the environment, leaving farms liable for damage to waterways and other natural resources if improperly managed.
Environmental liability insurance helps farms to avoid the financial consequences of these legal issues as they seek compliance with environmental regulations.
Specific Needs
Each insurance provider offers varying plans that provide slightly different coverage. Many agencies determine the payment per head of cattle or by total expected profit. The size of the farm can change this figure significantly, in addition to factors unique to the farm, such as the surrounding area.
The Benefits of Comprehensive Coverage
Keeping your dairy farm safe against damage can save money and production time and provide peace of mind. Avoiding unexpected business expenses by partnering with a reputable insurer specializing in dairy farming means farmers can focus on building their facilities and growing in their industry.
Cover Your Dairy Farm With Burton & Company
Dairy farmers face myriad unique risks that are not present in other industries. To defend against losses, breakdowns, and more, investing in comprehensive insurance coverage tailored to farms and their specific hazards is wise.
The experts at Burton & Company have years of experience crafting personalized insurance plans for dairy farms to safeguard their profitability. Contact Burton & Company to schedule an appointment for customized insurance coverage.