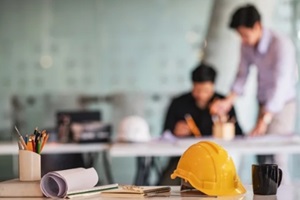 Any business should invest in comprehensive insurance coverage to protect against the risks within its industry. However, contractors can find seeking adequate insurance difficult because the overarching realm of contracting is not limited to a single industry or even a business segment.
Contractor insurance can help, but it is important to work with an insurer who gets to know their clients and personalizes a mixture of coverages beyond the bare minimum. However, when getting started with contractor insurance, it is important to understand the baseline protections that should come with any policy you consider.
Here is an overview of what contractor insurance covers and who can benefit from this type of protection.
Who Is Covered Under Contractor Insurance?
As the name implies, contractors are covered under contractor insurance. There is no restriction on the type of contracting work being done; the most common users of this type of policy are construction contractors, but that does not mean others will find no benefit here.
Plumbers, electricians, builders, landscapers, and painters can all take advantage of a contractor insurance policy to cover their business activities.
In addition to specialized coverage based on the work type, contractor insurance should come with a standard set of protections. Be sure to examine each policy carefully to understand what it covers and what may be excluded.
What Does Contractor Insurance Cover
In general, "contractor insurance" refers to a mixture of protections, some of which are standard and some that can be added to suit the specific risks of an industry niche. The most common policy coverages that contractor insurance will utilize include:
Inland Marine Protection
Most contractors will rely on tools and equipment to get their jobs done. Those items need to travel with them because they are contracting their work out across multiple projects or locations. Inland marine insurance covers property that is being transported, usually using a company vehicle.
Certain, more comprehensive protections will also include property in storage or movable property that stays in one place. These elements can be customized to suit the way your company does business.
General Liability Insurance
Businesses of all types benefit from carrying robust general liability insurance. Still, contractors are especially encouraged to invest in this protection. General liability insurance covers a contractor and business if they cause property damage or harm to a third party.
For example, suppose an electrician accidentally starts a small fire while doing a rewiring job. In that case, general liability insurance will pay for the repair of the damage to the property. Suppose a wiring task resulted in the home or business owner being burned. In that case, their medical bills also fall under the purview of a general liability policy.
General liability is commonly used in this industry because contractors often work with partially completed projects that include dangerous tools, building debris, and other hazards.
Those carrying a comprehensive policy are more likely to secure work because it instills a sense of trust. If your general liability insurance covers less than you would like, adding an umbrella policy to supplement your insurance limits is typically possible.
Tools and Equipment Protection
Contractors will not get far without the tools and equipment that power their tasks. If equipment is damaged on the job or someone steals tools, equipment protection can cover the cost of repair or replacement.
Worrying about a burned-out drill or malfunctioning lawnmower is unnecessary because tool and equipment insurance will keep business flowing without interruption.
Errors & Omissions Insurance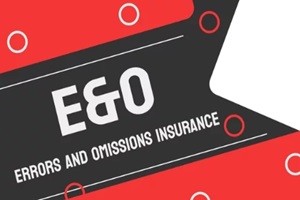 Most people think of errors & omissions insurance as intellectual protection against issues such as copyright infringement. Still, contractors rely heavily on this type of coverage to safeguard against mistakes and negligence.
Suppose a contractor is sued for not completing work up to a proper standard due to negligent behavior or an authentic error. In that case, this coverage can protect the business from being financially responsible for court costs, settlements, or the judgment awarded by a court to fix the problem.
Everyone makes mistakes, even with the best intentions, and securing your business against the financial ramifications of being human is a wise choice.
Get Comprehensive Contractor Insurance from the Burton & Company
If you are a contractor who needs protection against the most common financial pitfalls in your industry, be sure to work with experts. The professionals at Burton & Company collaborate closely with clients to craft a personalized mixture of insurance protections that address each contractor's unique risks without wasting money on underutilized coverage.
Contact Burton & Company to explore your contractor insurance options or ask any questions.