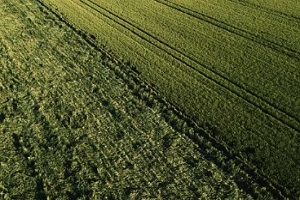 Dealing with the uncertainty of the crop industry means constantly adapting to the unknown factors that are always at play. Farmers risk losing their harvest to illness, insects, natural disasters, and more, and failure to adequately protect these investments can mean the financial end of a farmer's business.
Here is an overview of the importance and types of coverage available to crop farmers.
Basics of Crop Insurance
As a precaution against the changing and potentially damaging environment, crop farmers can purchase insurance to compensate for their loss or damage. Crop growth can be affected in various ways, from weather to illness, causing risk to a farmer's livelihood.
Insurance companies typically cover natural events such as severe weather, drought, floods, disease, and pests. Additionally, some policies may cover market drops and insufficient harvests.
Field Crops
Field crops and significant crops such as wheat, rice, soy, sugarcane, and oats fall under the purview of a field crop insurance policy. These crops are used daily around the globe; therefore, constant production helps support the economy and keeps supply and demand in check.
The natural factors of agriculture mean crops are affected by their surroundings; a small drought can stunt the growth of these plants, leading to an insufficient harvest, or weather can damage a section of the farmer's land, rendering the growing resources unusable.
Specialty Crops
Specialty crops are those not considered under the grain, fiber, or oil category. This covers a wide variety, including fruit trees, nuts, and some vegetables. Without the production of specialty crops, the nutritional value of diets is limited, and economies where specialty crops grow well can decline. As a more location-based crop, the surroundings can significantly impact the yield.
Frost and disease can have a more significant effect, and markets often change based on seasonality, which affects the bottom line. Specialty crop insurance protects against potential losses in this arena.
Livestock-Integrated Crops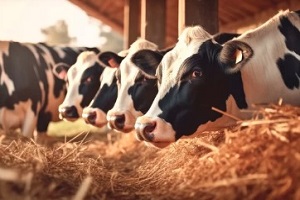 Crops grown to support livestock are considered livestock-integrated crops. Silage, cut corn stalks, stems and grasses, and alfalfa are not used for human consumption and are not produced to be sold at market.
Instead, farmers grow these crops to support their animals, and insurance can compensate them if they sustain severe damage.
Federal Crop Insurance
The U.S. Federal Crop Insurance Program offers opportunities and policies for farmers to secure coverage on their goods in case of damage. The role of the Federal Crop Insurance Program is to subsidize premiums and encourage farm participation in insurance.
The program has many policies to choose from and offers insurance through independent companies that submit claims and develop specific plans. Partnering with an insurance agency cooperating with the FCIP is a smart way to manage premiums and secure comprehensive coverage.
Government-Backed Programs Outside the U.S.
The FCIP has approved several companies to hold and sell insurance policies. While most are in the United States, a few are spread worldwide. Government subsidies, support, and regulation allow farmers worldwide to secure safe coverage for an industry full of natural risks.
Factors Affecting Coverage
Working in agriculture means farmers must consider the area around their farm and its conditions. Farmers in areas with more clay or sand in the soil or locations prone to floods must pick crops that will flourish despite these conditions.
Growing a crop known for disease susceptibility or pests will limit available coverage. Considering the risk factors, finding specific or extra coverage suitable for your business goals is important.
Premium Calculation
Major and field crops typically cover around 70% to 90% of acreage. Each species of crop is covered depending on the likelihood of damage.
Crops with different areas of susceptibility should have supplemental policy coverage such as hail coverage, additional flood coverage, or extra protection from damaging winds. Farmers must work closely with an experienced insurer to create a specific plan that covers their needs but avoids unnecessary costs.
Organic Crops
Many insurers will reduce premiums for growing an organic crop, helping farmers secure better coverage and continue growing organically because consumers increasingly prefer this method.
Organic farmers' crops are much more susceptible to insects and diseases without pesticides, so additional insurance is advisable.
Multi-Peril Crop Insurance (MPCI)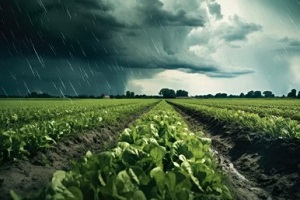 Multi-peril crop insurance (MPCI) is the most popular choice for farmers. It is offered for various crops, federally backed, and sold through independent companies.
Suppose MPCI is purchased before the crop is planted or during the growing season. In that case, the company compensates and may provide incentives to replant.
Secure Comprehensive Crop Insurance From Burton & Company
Federal crop insurance is regulated through the FCIP and ensures that farmers can receive the necessary coverage. However, the insurer you work with matters because a cookie-cutter approach can leave your farm vulnerable to loss.
The experts at Burton & Company tailor insurance for your specific needs. Contact Burton & Company to create an ideal blend of crop insurance coverages that protect your investment and bottom line without unnecessary expense.