Forestry & Logging Insurance Policies We Offer
Forestry & logging insurance coverage by Burton & Company provides protection and peace of mind for businesses that regularly encounter unique risks. Our coverage helps cover the costs of equipment repairs or replacements, compensates for property damage, assists in medical expenses and legal liabilities associated with worker injuries, the environment, and more.
✓ Workers Compensation Insurance
Your employees gain medical benefits and rehabilitation support for employees who experience work-related illnesses or injuries. With workers compensation insurance, you can support your injured employees while safeguarding your business from potential lawsuits.
✓ Commercial Property Insurance
Commercial property insurance safeguards logging professionals' physical assets from various perils such as storms, vandalism, theft, burst pipes, explosions, and more. It covers facilities, equipment, inventory, personal property, and materials, shielding them from potential damage.
✓ Commercial Auto Insurance
Forestry and logging work involve using a variety of vehicles such as road tractors, stake body trucks, service trucks, and private passenger vehicles. Whether renting, leasing, or owning the vehicles, investing in a commercial auto insurance policy protects those assets used for conducting business.
✓ General Liability Insurance
General liability protects your forestry company from any property damage or bodily injury claims brought against you by a third party. When working with nature, injury or accidents can come from anywhere.
✓ Inland Marine Insurance
Traditional property insurance will typically cover assets within your property and up a certain distance agreed to by the policy. Inland Marine Insurance fills in the coverage gaps to ensure complete protection of those assets as long as the asset travels over land and between business locations.
✓ Commercial Umbrella Insurance
Commercial umbrella insurance is a form of added coverage that can give you another layer of protection by covering the costs that go above the coverage limits you have on other policies. Commercial umbrella insurance can cover the same types of costs as additional business insurance, like medical expenses, attorneys fees, and other litigation fees.
Servicing Forestry & Logging Industry For Over 100 Years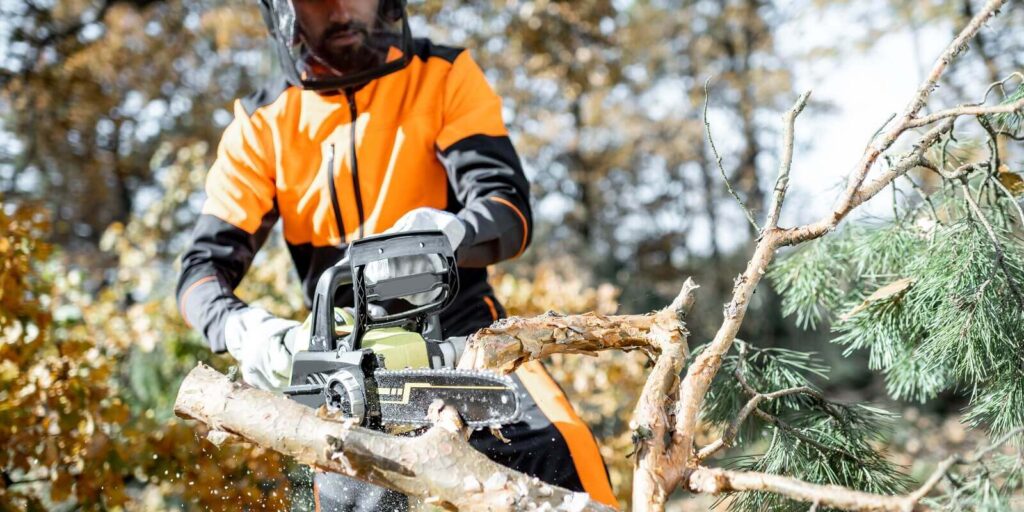 Since 1891, Burton & Company has been helping secure quality forestry & logging insurance for individuals, families and businesses. We've learned a lot in these 100 years of servicing our local community. We prioritize customer engagement to learn how we can provide the best coverage options to meet your unique needs and budget. Working with top-rated insurance providers, our friendly staff guides customers through the entire coverage process and is committed to answering all of your insurance questions.
Get the forestry & logging insurance coverage you need. Contact the team you can trust at Burton & Company.
Kind Words From Our Clients
We love hearing back about our fast response time to claims and quality customer-first service. Here are a few words from our happy clients.
If you want a GREAT Insurance company this is the place for you! I've been with State Farm and Nationwide. I can email them and within minutes they are right back in touch with me with questions answered. Friendly, courteous, and very professional. I highly recommend! You can't go wrong with this company! If I could give 10 stars I would!
Kendy Scaggs
★★★★★
Whenever you need something or have a question, even if they don't have the answer right away, they respond quickly. They are respectful, timely, and trustworthy.
Anonymous
★★★★★
Chance made is easy to understand, and he seemed like one of us. I felt he could just as easily work on my side of the job if he needed to.
Anonymous
★★★★★
Ready To Start Protecting Your Business?
Contact the forestry & logging insurance professionals at Burton & Company