Forestry is widely acknowledged as one of the most dangerous industries in which to work, and for good reason—everything from the equipment being used to the environment itself can contribute to severe or even fatal injuries. Because forestry poses such a risk to both individuals and teams, it usually comes with a robust blend of insurance to protect against many of the eventualities encountered during the job.
However, it can be tough to pin down all of the risks that forestry workers face. Here are the most common challenges you'll encounter in forestry so that you can make informed decisions about the types of insurance you need.
The Environment Itself
The forest can be a treacherous place, but it's not always just the trees that can pose a threat. Is your crew working in an area with plants like poison ivy that may get cut up or spread to vulnerable areas like the eyes? Does this region of the US have any venomous animals? Are there dangerous predators like bears nearby? Even something as simple as a severe allergic reaction can put workers in danger or impact the productivity of the team.
The Terrain in the Work Area
Of course, all of the above environmental hazards exist as part of the terrain, which can be equally dangerous. Both people and machinery need to traverse potentially risky terrain, such as steep hills, rocky paths, or even the edges of drop-offs. Machines may get stuck, and people may trip and injure themselves on anything from unseen holes to exposed roots, causing damage to both workers and their equipment.
The Weather
Weather can be difficult to predict with high accuracy, but forestry workers know that one thing they can count on is that it won't always be sunny and mild. Rain can create mud that presents a slip hazard and traps machinery in loose soil. Lightning can be dangerous for workers out in the open as well as those standing by tall trees. Even machinery may be struck by a wayward bolt and stall on an unlucky day.
Heavy and Dangerous Machinery
Forestry workers would be hard pressed to get any work done without their wide array of tools and machinery. While many processes have been automated as much as possible, they still require human supervision—and this places workers directly in the path of large, powerful equipment that often comes with sharp edges. Fatigued workers can make mistakes, and even tools as commonplace as chainsaws can kick back and cause a serious injury.
Acts of Nature and Unpredictable Changes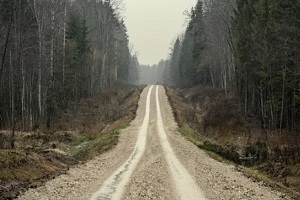 Because a forestry team cannot predict acts of God, they must do their best to implement preventive strategies. These include, for example, controlled burns on the job site to eliminate the networks of kindling that they are creating as they work. Forest fires pose a significant risk throughout the duration of a project, with the potential to devastate huge swaths of land and innocent bystanders who live there.
Transportation of Equipment and People
Machinery that cuts down trees is not the only type of equipment that forestry workers will be utilizing. In order to get the crew and their tools to where they need to be, you'll need to rely on transportation. The best way to prevent harm is to properly load trucks (whether with logs or machinery), establish a travel plan with the whole team, and give transportation vehicles sufficient berth.
Felling and Harvesting
Perhaps the most obvious risk that forestry workers face is trees themselves. Felling and harvesting trees poses significant risk, and teams should be prepared to stay a safe distance away from any tree that is coming down. Crews working on different projects (for example, crosscutting, debarking) should remain clear of felling crews to ensure that overlapping work areas do not result in accidental injury.
Hazardous Exposure
Forestry workers are exposed to many elements that can have a detrimental effect on their health. Think of the noise, fumes, vibrations, floating particulates, and more that these employees face as part of their job. These hazards can cause long-term health problems after chronic exposure or acute issues if exposed in high doses.
Trust the Experts to Help You Insure Your Team Against the Risks They Face
It can be difficult to know exactly what risks you should insure against when you operate a forestry business. The professionals at Burton & Company would be happy to learn more about the type of work that you do and help you craft the perfect blend of coverage to protect your team and equipment from the biggest risks you face. Reach out to learn more or to schedule an appointment to get started.