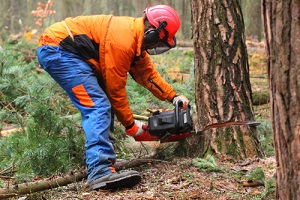 The forestry and logging industries have their own unique set of standards regarding the rules and regulations that are needed to protect their business, employees, and the forest as well. Not only is the forestry and logging business one of the top manufacturing industries in the United States, but it is also one of the most dangerous occupations in the world.
By taking specific risks into consideration, logging insurance can provide tailor-made protection for the industry. While choosing the right type of insurance for your company may feel like a bit of a daunting task, we will be assessing what forestry insurance is, and how much it may cost. We will also go through the types of coverage that forestry and logging insurance may offer.
Why Is It Necessary For Your Company to Have Insurance?
Virtually anyone who works in the forestry and/or logging fields, as well as professionals and businesses involved in hunting, trapping, forest firefighting, reforestation, and the harvesting of natural products, should have forestry insurance to protect themselves, their place of business and their employees.
You are responsible for reforestation, hunting, trapping, forestry, timber, and other changes as a forestry professional. If errors are made by your services your business is exposed to a lot of liability. The numerous hazards that forestry professionals may confront could jeopardize not just your company's profits, but also your personal assets. Insurance protects your business from these risks by covering the costs of the insured risks until the policy's limits are reached. When a covered risk arises, the limits are usually substantial, so you won't have any out-of-pocket payments.
What Dangers Are Forestry Professionals Faced With?
Forestry personnel are exposed to numerous dangers. Some of the main factors that those who work in this industry are faced with include: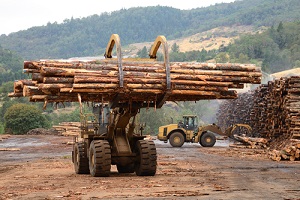 Biological risks
Difficult and dangerous terrain
Dangerous weather conditions
Forest fires
Equipment
Forestry employees must be aware of the risks and dangers associated with their chosen profession. Nature is wonderful, but it can also be dangerous, so being prepared is essential. To ensure your safety and that of others, you must have the required safety equipment, complete the necessary training, remain vigilant and aware at all times, and of course, have the right insurance on hand to cover your company and your employees.
What Kind Of Coverage Do Forestry Companies Require?
Forestry companies will need to acquire a variety of insurance policies. The particular form of coverage you'll need, like any other organization, is determined by a number of criteria, including the location of your operation, the size of your company, and the services and tools you provide, to name a few. Because loggers' insurance needs differ, it's critical to speak with a reliable and experienced insurance provider to ensure you're adequately covered. Here are some of the primary types of coverage that most forestry companies may need:
These are just a few examples of the types of logging insurance you'll need if you're the owner and operator of a logging business.
Forestry Insurance Cost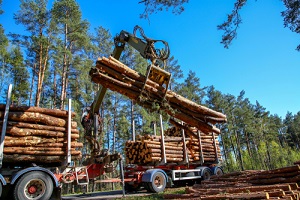 The cost of forestry insurance varies depending on the services you provide, the number of employees you have, the coverage you need, and a variety of other factors. On average, and without these factors, the cost of insurance policies purchased by most companies is:
Annual premiums for general liability insurance are $500.
Annual premiums for commercial auto insurance are $600.
Annual premiums for commercial property insurance are $700.
Small loggers should expect to pay between $77 and $99 per month for a conventional $1,000,000/$2,000,000 general liability insurance policy, depending on their location, size, revenue, and claims history.
Contact Burton & Company For Your Forestry Insurance Needs
If you are in the market for the best forestry insurance policy, you are going to have a number of questions and concerns. When issues arise, feel free to contact our dedicated and helpful staff at Burton & Company. We can seamlessly offer you convenient solutions to any of your needs in a stress-free manner to ensure that your forestry company's needs are fully covered.