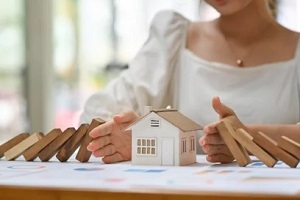 As a homeowner, having adequate insurance coverage is crucial to protect your investment and assets. However, many couples may not be aware of the nuances of their homeowners insurance policy, including what is and is not covered. By understanding these lesser-known aspects of your policy, you can make informed decisions about your coverage and ensure that you have the protection you need.
In this post, we will reveal four facts about homeowners insurance that most couples are not aware of how they could impact your finances if you need to make a claim.
Homeowners Insurance and What It Covers
Foremost, it is important to understand what homeowners insurance is and what it does. Many couples assume that homeowners insurance protects against any issue related to their home; however this is not accurate. For example, while title and deed issues can jeopardize ownership of a home or cause legal and financial issues, homeowners insurance typically does not offer coverage for these situations.
Instead, the purpose of homeowners insurance is to help a family recover from significant loss, such as a fire, theft or wind damage, by providing assistance in the repair or replacement of the home or most contents.
The 80% Rule
When selecting a homeowners insurance policy, many couples will try to reduce their premiums by decreasing the total coverage on their home and possessions; however, experts recommend the 80% rule which is that a homeowners insurance policy covers 80% of the replacement cost of the home.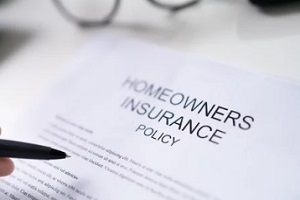 Homeowners insurance is for catastrophic events, and families may find themselves underinsured if they only seek coverage for a small portion of the total value of their home. This leaves the remainder of the rebuilding or repair costs to be covered out of pocket, which is not financially feasible for most couples.
It is important to remember that the price at which you purchased your home is not the same amount as the cost to rebuild it. An appraiser can provide a more accurate view of the value of your home, or your insurer can gather specific information from you to arrive at this number.
Smoke and Smog
If a house is built near an industrial or agricultural operation, it can be exposed to smoke and smog over the years. This continuous exposure can cause the exterior of the home to become extremely dirty or stained, and it can permeate into the interior leaving a lasting odor in the home.
While this is technically damage to the home, homeowners insurance will not generally cover any losses related to smoke and smog. You can seek additional insurance to cover this issue if it is a threat to your home; your provider can advise if this type of rider is available for your policy.
Age of Home
Many factors that determine the premium of a homeowners insurance policy are within the control of the homeowner. The age of the home is directly correlated with the monthly premium associated with the policy. Newer homes are more likely to be code compliant, have newer electrical systems and updated materials, therefore being less likely to experience issues.
Older homes are more expensive to insure because there is a greater likelihood issues will arise. While this additional cost is not typically substantial enough that it should dissuade a couple from purchasing a home that is the right fit, regardless of age, it is something to consider when budgeting for a home purchase.
Security and Premiums
Insurance companies base the cost of a policy on the overall risk they will be required to pay for a claim. This means that couples who invest in reducing their home's risk can enjoy lower premiums as a result. One of the simplest ways to lower premiums and reap a benefit for your family is to utilize top-of-the-line security protection and choose materials that are resistant to damage.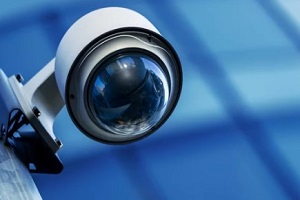 Security can include cameras on the property, security alarms and more. Most commonly, couples will invest in low-cost solutions such as motion detectors, dead bolts and even smoke detectors or carbon monoxide alarms.
In the realm of disaster resistance, consider choosing strong roofing materials or installing storm shutters that can protect a home's windows from breaking during hail or high wind. Modernizing the plumbing is another area for improvement, though this type of repair can be more substantial.
However, in addition to preventing costly plumbing damage, investing the time and money into using newer and more resilient plumbing materials also allows couples to rest assured that their plumbing system will continue to properly operate for many years.
Get Homeowners Insurance from the Experts
Having the right type and amount of homeowners insurance is a critical part of keeping your investment protected, but it is also important that couples understand what their policy does and does not cover.
The experts at Burton & Company can walk you through the coverage for your situation and help you adjust your premiums to suit your budget. Contact Burton & Company to learn more about the homeowners insurance options that are available for you or to schedule an appointment to get started.